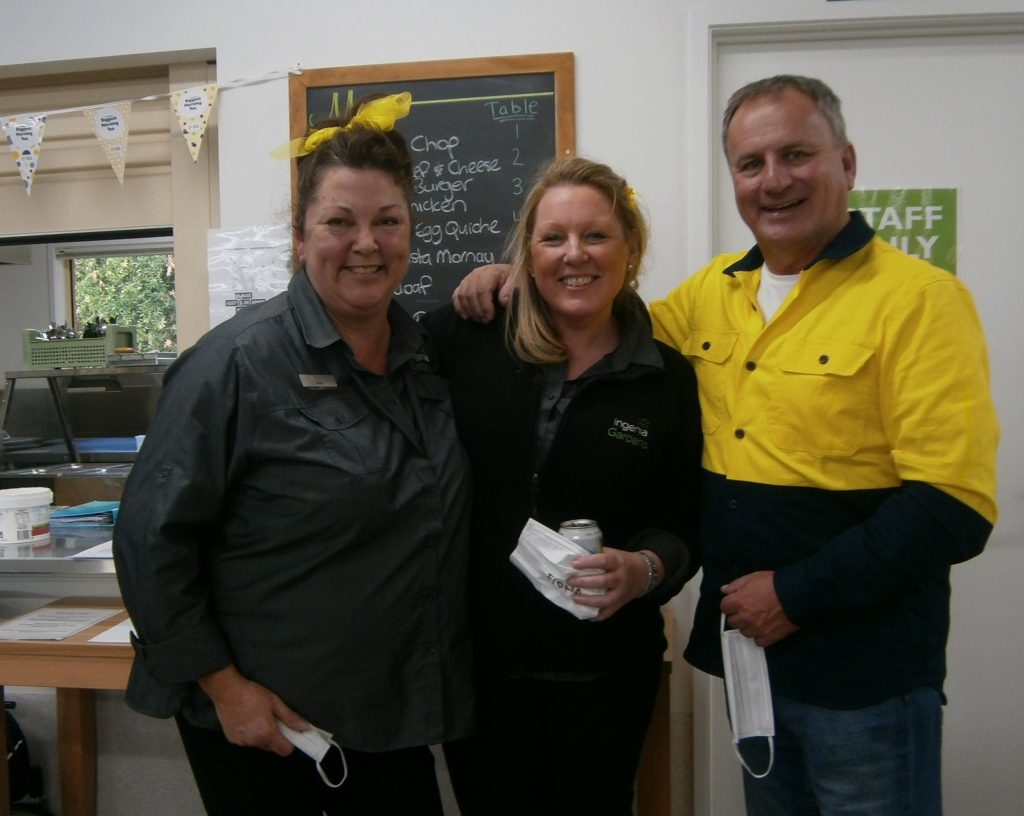 On Thursday 27 May residents from Ingenia Gardens Geelong and Ingenia Gardens Grovedale gathered to put the kettle on for a tea-riffic morning of fundraising for Cancer Council Australia's Biggest Morning Tea.
The national campaign calls upon Australians to help make a difference and use their morning tea time to help raise funds for those impacted by cancer.   
The morning tea event has become a favourite for the Ingenia Gardens communities each year, with residents always looking forward to doing their bit for the Cancer Council in support of vital research, prevention, and support services.
Ingenia Gardens Geelong resident Jan Altman said that she's been involved with the Biggest Morning tea events for years and loves to see her community get together to support such an important cause.
"I've been at Ingenia Gardens for three years now and I've always loved getting involved in the Biggest Morning Tea event," she said.
"I try to get involved wherever I can – even when I was living at another community in South Australia, I made sure to do my bit and help organise the event each year.
"It's certainly an event that gets a good turnout here at Ingenia Gardens and it's nice to see everyone get together to connect over morning tea and support a fantastic cause.
"I think this year's event will be a standout because I was able to organise a performance from one of our amazing residents Barb Williams, who is an incredible opera singer – I think we'll remember this event for quite some time."
Jan's love for community events is equally shared by her husband Neil, who also has a passion for community connection.
"My husband runs the Ingenia Gardens Geelong social group and we're both big believers in getting the whole community involved in a range of different events," she said.
"I started a crafting group and I've been speaking to two very talented painters who live here, and I'd love to get some art classes going.
'I'm forever thinking of ways to connect with my neighbours – I really enjoy organising events for my community, so we can all get the most out of our retirement.

Ingenia Gardens Geelong Community Manager Ann Sayer said the community are always excited to get together for events with such an important meaning.

"We've been hosting a Biggest Morning Tea event here for seven years and it has always been a favourite in the community – it brings people together and I know that the residents enjoy making a positive impact. 
"Cancer affects so many Australians, whether you've been diagnosed or know someone who has cancer – it's certainly close to the hearts for many of our residents and we look forward to supporting this event every year.