ACTIVATE is our complimentary lifestyle program offered to all Ingenia Gardens residents, which not only promotes social connection amongst our residents, but assists with their cognitive and physical health.   The program incorporates regular fun games and activities, special themed lunches, entertainers, bus trips, charity events, special celebrations and informative talks.  Refreshed yearly, resident and Community Manager feedback is incorporated, ensuring there is plenty of variety and fun for everyone. 
For an extra special treat, we encourage residents to submit a special recipe that creates a sense of nostalgia through Recipe Roulette.   It could be their favourite childhood meal or one they used to prepare for their family.  Each month our catering team select a recipe to prepare for all to enjoy.
As well as our ACTIVATE program, each community has a full calendar of events tailored to residents interests such as, bingo, card games, craft groups, yoga, board games, movie afternoons, walking groups, book clubs just to name just a few.
Come in and see for yourself just how much fun our residents have and join in one of our many events or fun activities!
Find a community close to you to view their current events calendar.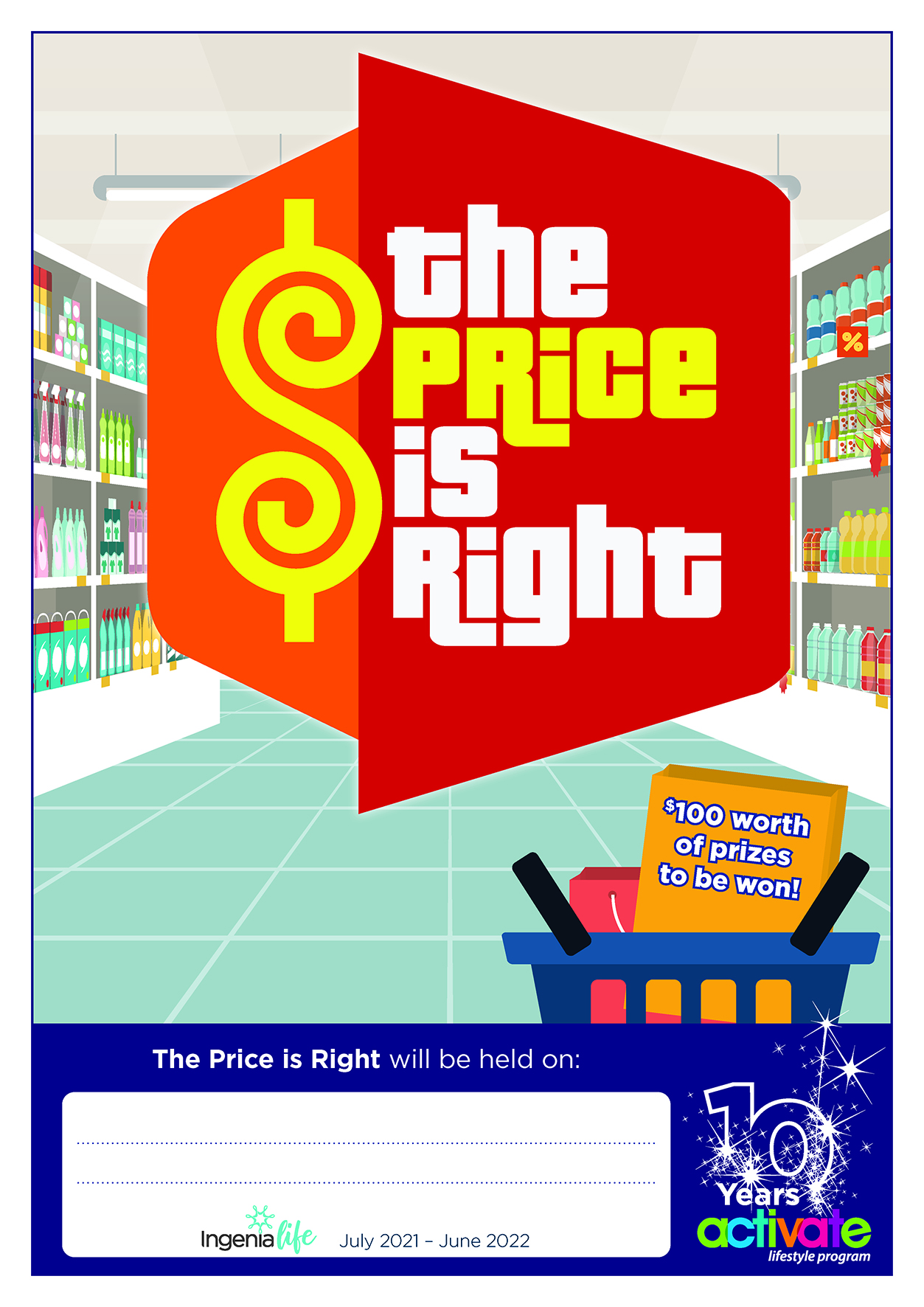 APRIL
ACTIVITY – THE PRICE IS RIGHT
A favourite in Aussie's hearts! Based on the TV show where contestants compete to win prizes by guessing the price of the merchandise, residents will enjoy the fun game, while possibly getting a little bit competitive we dare say!
THEMED LUNCH – VENETIAN AFFAIR
Be our guest as we transport you to a Venetian Affair while you dine on a scrumptious three course menu designed to set your taste buds alight!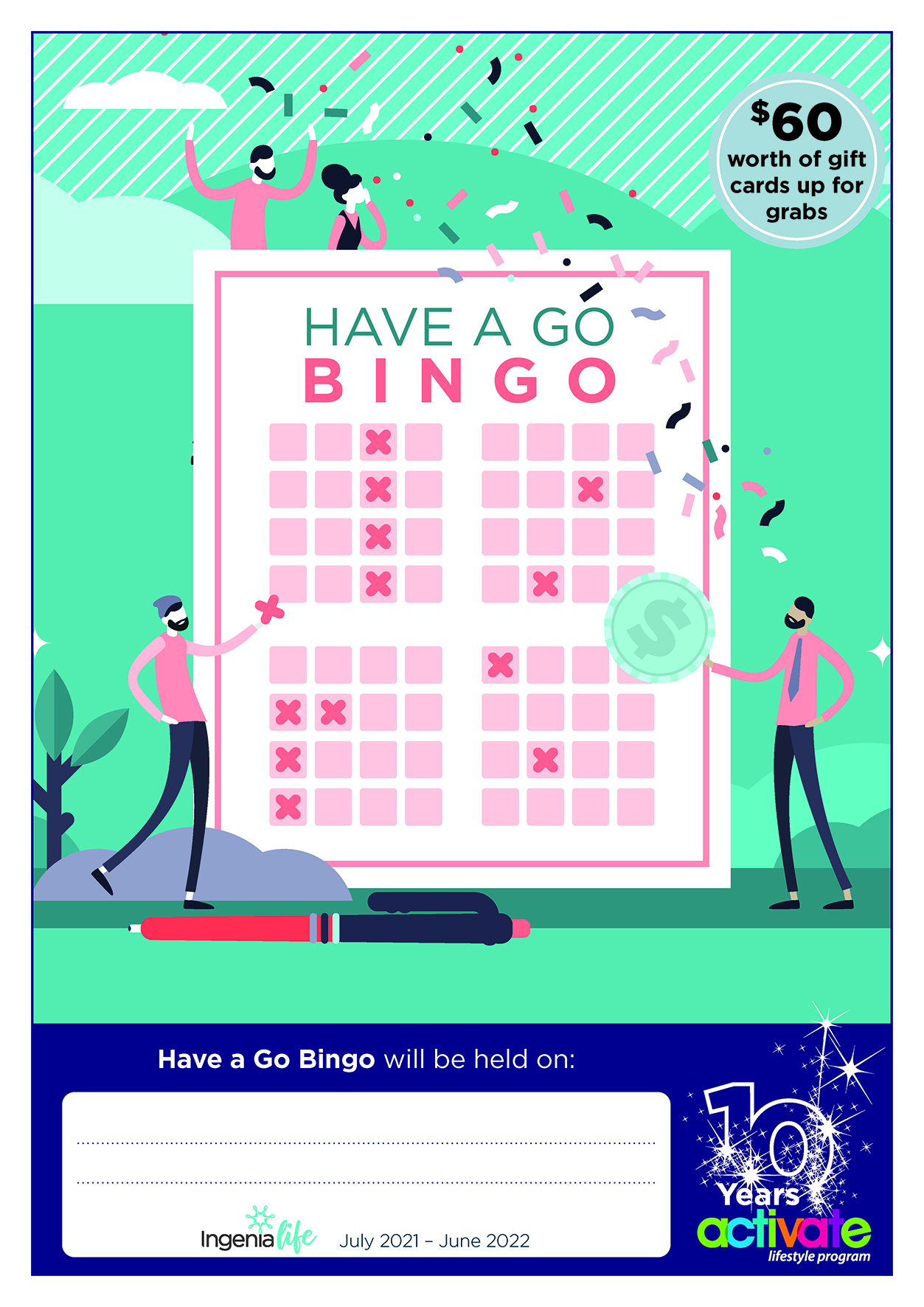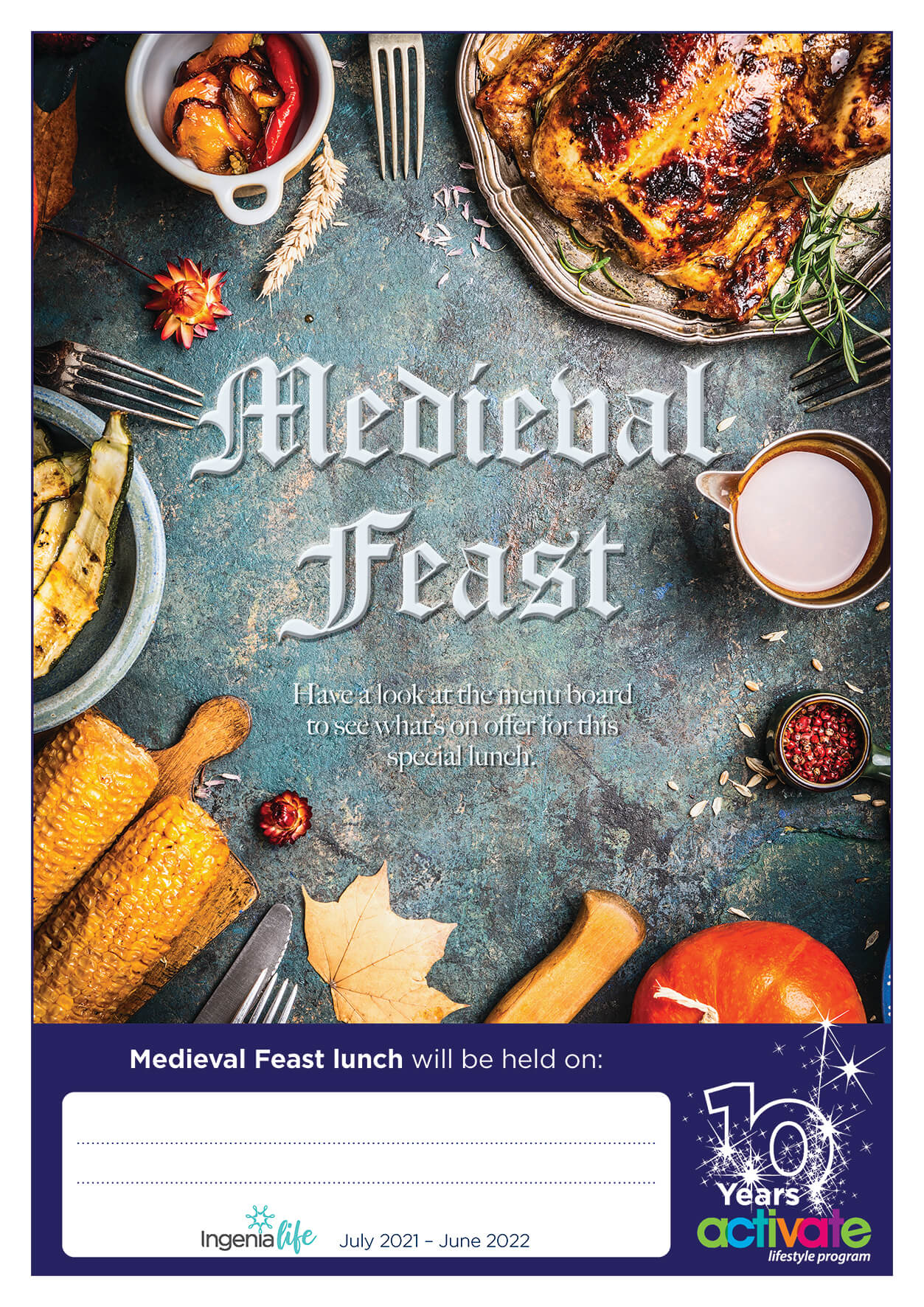 MAY
ACTIVITY – HAVE A GO BINGO
Warning! Not your standard bingo game! This bingo is aimed to get residents out of their comfort zone, be silly and have a lot of fun!
THEMED LUNCH – MEDIEVAL FEAST
Hear Ye Hear Ye, come yonder the Kings and Queens of the community as we celebrate together as a clan and feast upon a three course meal with our Medieval Feast! Those Kings and Queens dressed in their finest finery will be announced best dressed and claim their trophy prize!
PREVIOUS ACTIVITIES THIS YEAR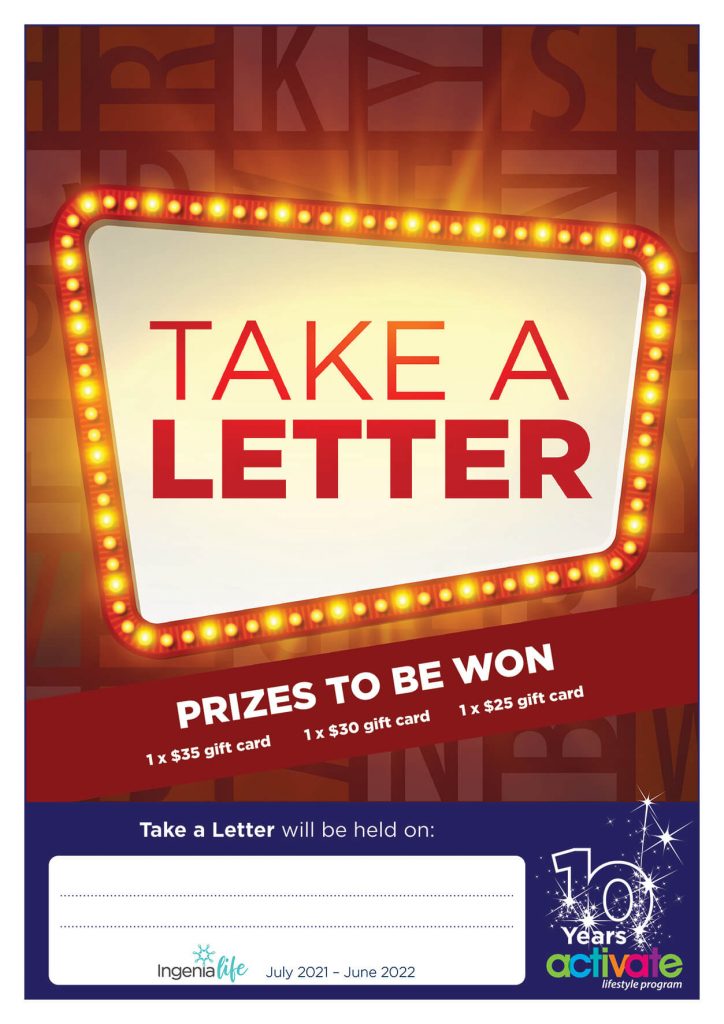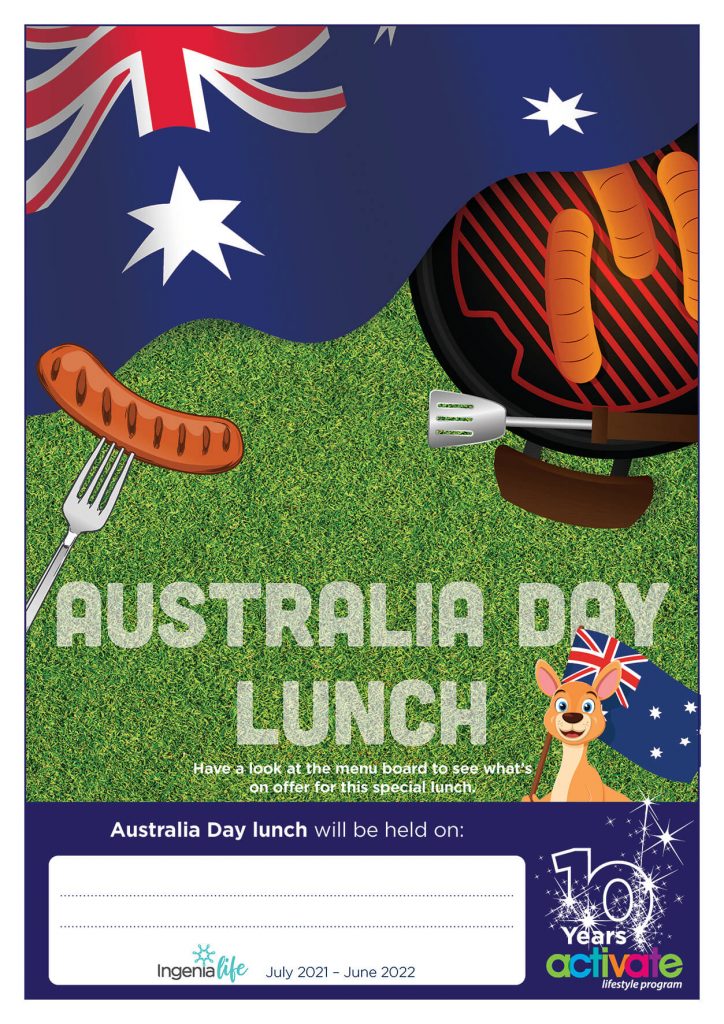 JANUARY
ACTIVITY – TAKE A LETTER
Similar to 'Starts with the letter' residents must answer a series of questions with an answer that starts with that particular letter – each resident will select their own letter and race against the clock to try and get the highest score!
THEMED LUNCH – AUSSIE BBQ
 Join your fellow residents for a special 3 course BBQ lunch celebrating this great country we live in and perhaps some sing-a-long to some great Aussie classics if you're feeling brave!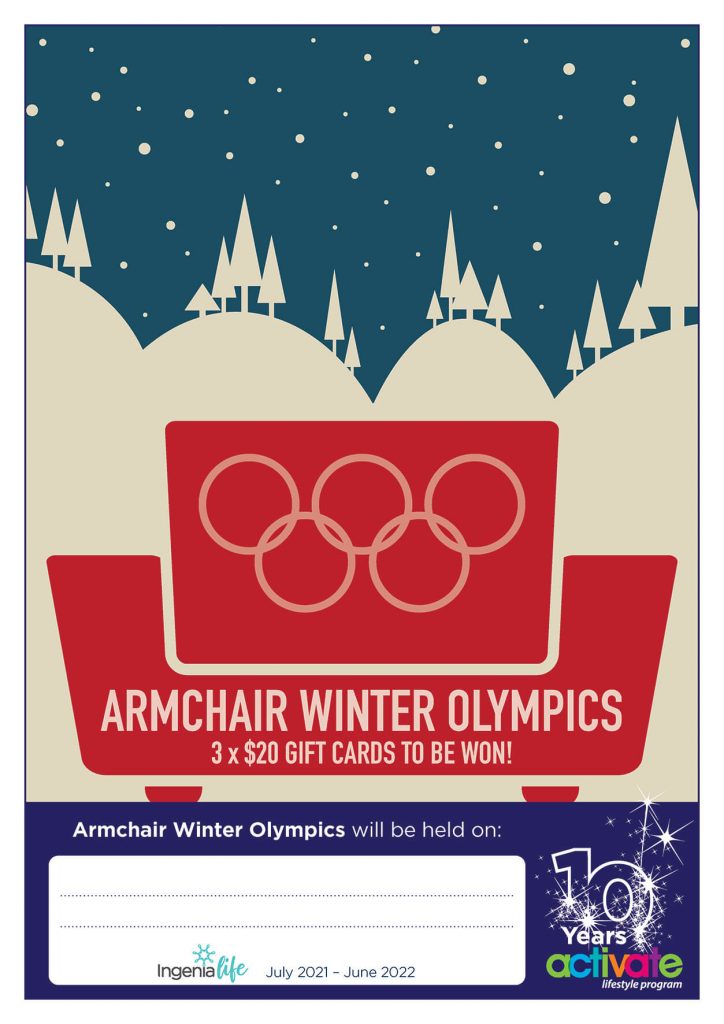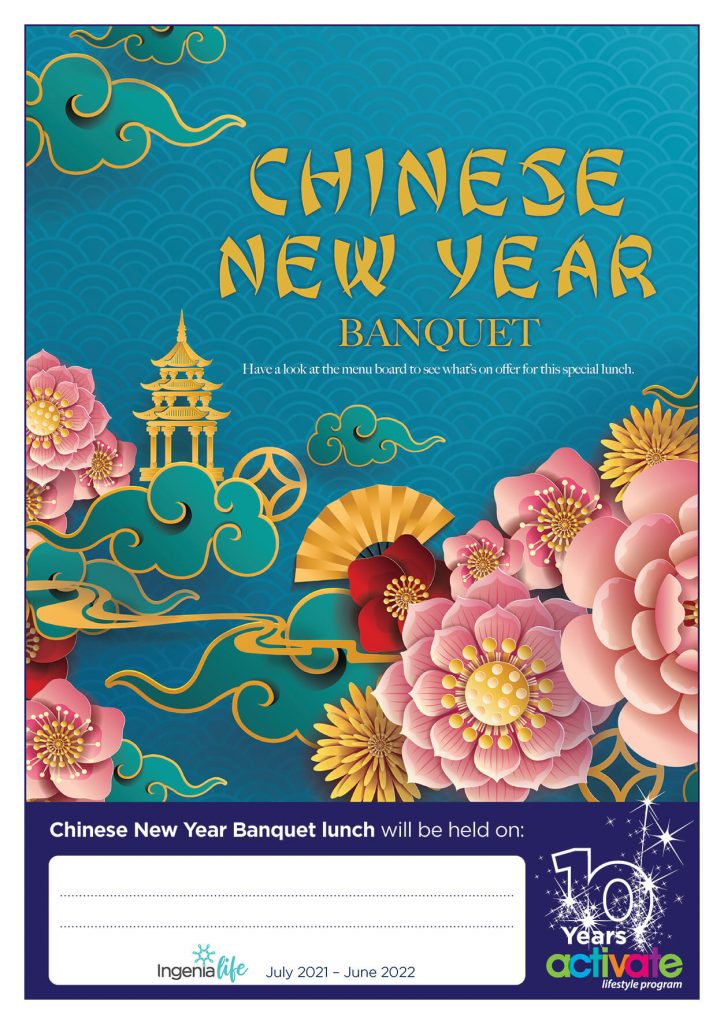 FEBRUARY
ACTIVITY – ARMCHAIR WINTER OLYMPICS
Channel your inner athlete from the comfort of your chair and
compete in a series activities: Sporcle, Straws and Chronology!
It's bound to be a day filled with strategy, determination and
pure luck – are you ready?
THEMED LUNCH – CHINESE NEW YEAR
Gong Xi fa cai (gong-zee-fahtsai)! A wishing of prosperity
to you, your family and friends! Celebrate with us and welcome in the year of the Tiger with a three-course feast of traditional cuisine.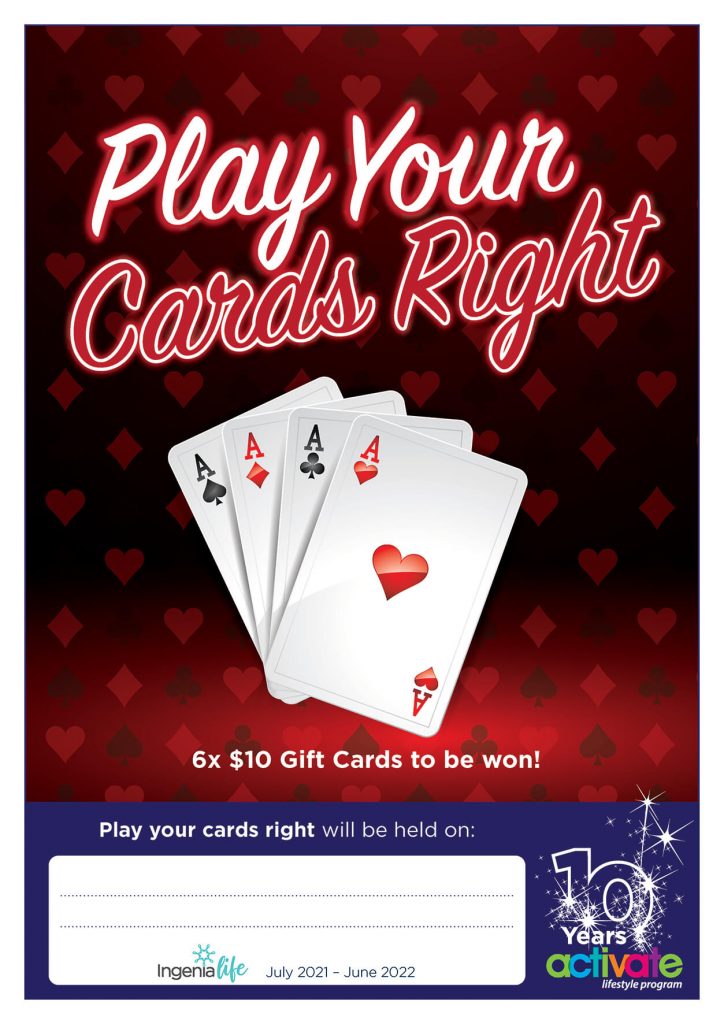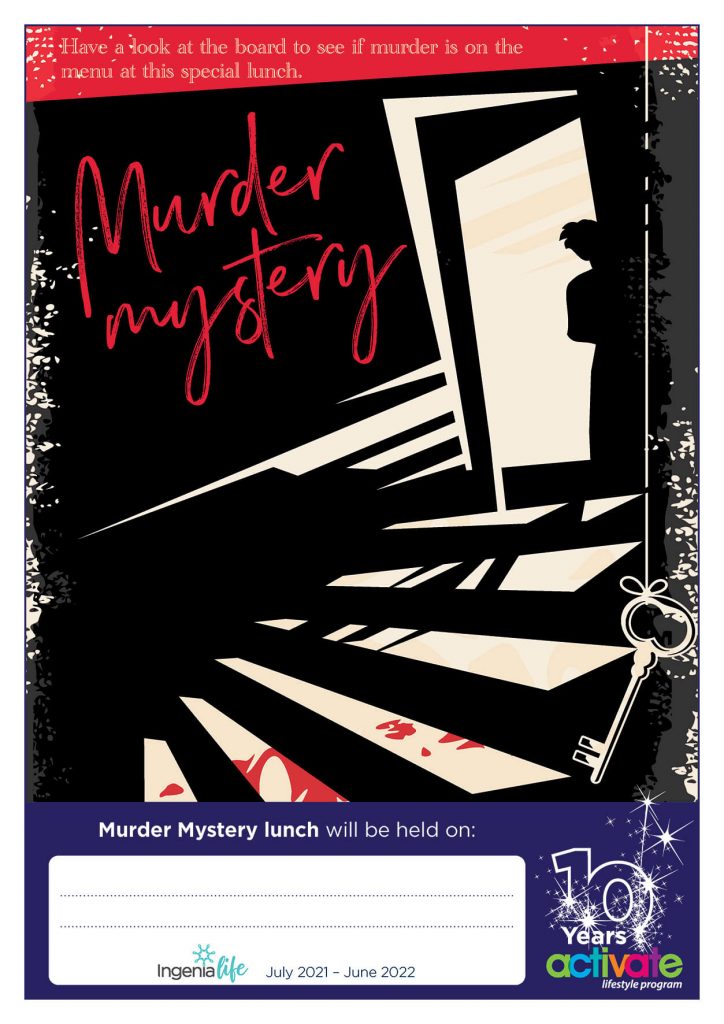 MARCH
ACTIVITY – PLAY YOUR CARDS RIGHT
A game of pure luck and chance or serious strategy? Play Your Cards Right is a game where residents try to correctly guess whether the next card is going to be higher or lower rank than the previous card.
THEMED LUNCH – MURDER MYSTERY
There is murder on the menu! Solve the crime of the mysterious lunch guest that never arrived whilst tucking in to a 3 course killer lunch!