Residents at Ingenia Gardens Taree danced for seriously ill children on Friday 21 May to raise awareness and funds to support the work Ronald McDonald House Charities (RMHC) does for kids and their families across Australia.
The event at Taree is part of Ingenia Communities' national partnership with RMHC which saw ten Ingenia communities across Australia, consisting of 200 residents, staff and guests jive to make a difference at community morning teas and BBQs.
The Ingenia Gardens Taree community gathered for a rock n' roll themed evening with live music to collect donations and rock their way through the night – they raised more than $300.
Ingenia Gardens Community Manager Amanda Howton said she was thrilled to support RMHC this year, a charity that Ingenia Communities has partnered with for three consecutive years.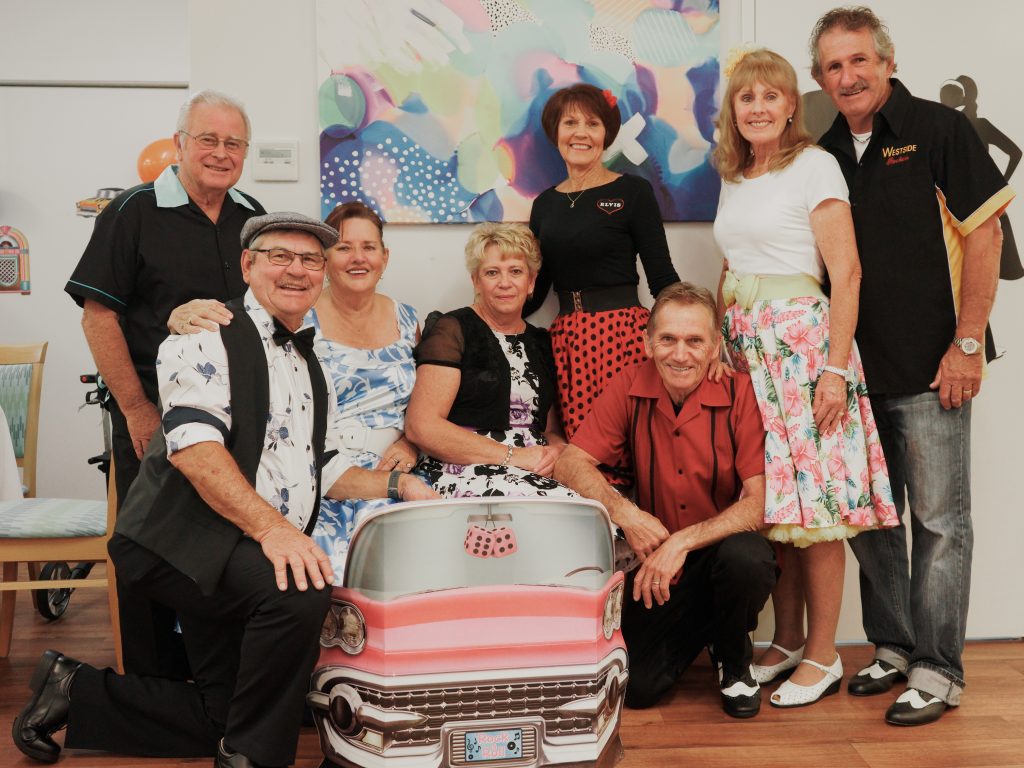 "Ronald McDonald House Charities is doing incredible work in our community to make a real difference for families – that's something that every one of us can relate to," Ms Howton said.
"Our Ingenia Gardens Taree community is frequently involved with charities and many people in our community volunteer their time to support local groups. It's something that many of our residents are passionate about."
Ingenia Gardens Taree has supported RHMC over the last few years through donations of knitted items, and visits to the Ronald McDonald House to donate their items to families with seriously ill children.
Benita Gevorkian, National Corporate Partnership Manger, RMHC, said she was thrilled to have the support from Ingenia Gardens Taree − and the other Ingenia communities and holiday parks across Australia − for 'Dance for Sick Kids'.
"It's as simple as dancing to make a difference and help raise funds for kids and families in need − it's a great opportunity to bring a community of people together," she said.
"We wanted everyone to have fun with it. Some people danced on their own, but we were so excited to see that Ingenia's communities banded together to be involved.
"The support from Ingenia Communities helps to ensure that seriously ill children and families going through difficult times are kept together and supported through financial, emotional and practical means."
To find out more about Ingenia Gardens Taree please visit: https://www.ingeniagardens.com.au/communities/new-south-wales/taree/
---