Valentine's Day is known as the annual celebration of love, however for Ingenia Gardens residents the day can look different as they reflect on memories of lost partners and celebrate the friendships that sustain them today.
The likelihood of Australians living alone increases with age, with a 40 per cent likelihood for those aged 65 to 74, rising to 51 per cent for those aged 75 to 84 years of age[1].
These statistics highlight the importance of seniors finding emotional support through social connections to prevent loneliness and support their overall wellbeing.
Sheila Purdy and Pam Speakman – who have both lost their husbands – believe they were fated to meet each other as residents at Ingenia Gardens Marsden.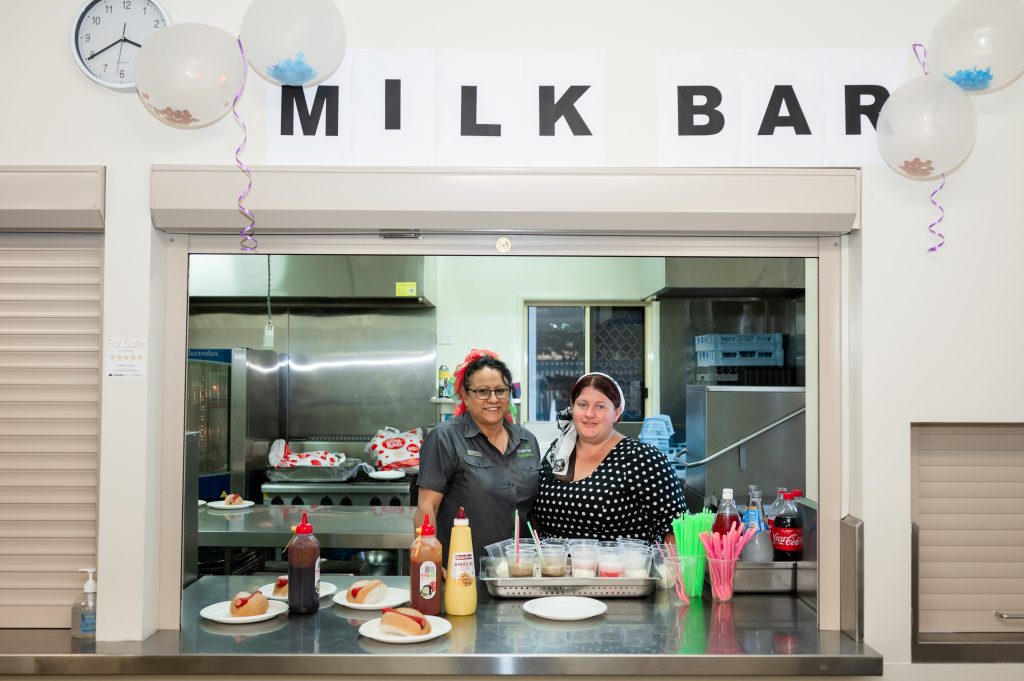 "It's like it was meant to be. Pam was one of the first people I met here, we both come from England and we've both lost our husbands − that was something in common that really bonded us," Mrs Purdy said.
"I think sometimes families are hesitant to talk about the partners we've lost because they worry it will upset us – but of course there are so many wonderful things to remember, and Pam and I talk to each other all the time about our husbands and our memories of them.
"I wish that Michael was still here and that we could go out for dinner or take our camper van around the country – we used to do that a lot when our children were growing up."

Mrs Speakman said losing her husband after so many years was like losing a left arm and her favourite memory of her husband John was their first meeting.
"I will always remember when I first saw my husband at the dance when he was in the Royal Airforce (RAF) as an air force medic – he had two left feet, but I knew he was the one!" Mrs Speakman said.
"After he left the RAF he became a painter and decorator and I remember him always coming home smelling like paint − we were together for nearly 56 years and I really do miss him.
Mrs Purdy and Mrs Speakman both said living in a community like Ingenia Gardens was a wonderful way to meet new people and make new connections.
"I think that if I'd stayed living on my own, I would have gotten myself so down in the dumps. My sons agreed with me, and when my eldest took me to look at Ingenia Gardens he said, 'Mum, you'll meet new people and you won't be on your own thinking about Dad all the time,' and he was right," Mrs Purdy said.
Ingenia Gardens Marsden Community Manager Cheryl Kennedy said 92 per cent of her residents live on their own and, rather than celebrate a Valentine, the community has instead chosen to celebrate the values of love, friendship, and joy that the day represents.
"Older people have different life experiences, they've lived long and full lives and have people come and go, so it's only natural that days like Valentine's Day come with very different meanings for them," Ms Kennedy said.
"We recognise that not everyone here necessarily wants to, or can, celebrate Valentine's Day in the traditional sense with a significant other.
"We try to encourage family to reach out to the residents on this day and like to throw a bit of a celebration ourselves by bringing everyone together."
The residents at Ingenia Gardens Marsden celebrated friendships, neighbours and each other on Valentine's Day to the beat of rock n' roll, with live music during happy hour, dancing and hot dogs for all the resident to enjoy.
To find out more about Ingenia Gardens Marsden please visit: https://www.ingeniagardens.com.au/communities/queensland/marsden/
---
[1] AIHW, unknown, Older Australia at a glance