On Thursday 25 March, ahead of Relationships Australia's Neighbour Day this Sunday, residents at Ingenia Gardens Goulburn celebrated Neighbour Day to recognise the power of community connection by holding a fun and festive Italian-themed lunch.
Combating social isolation has never been more important and Ingenia Gardens Goulburn Community is kicking loneliness to the curb, joining the rest of the nation in finding opportunities to creatively connect with their neighbours.
Ahead of the official day, the community gathered together, where residents got to dress up in their most festive outfits and enjoy an Italian-styled lunch.
Ingenia Goulburn resident Peter Maylott has lived at the community for 13 years and said he was always eager to get involved in the social events and activities as it gave him the opportunity to meaningfully mingle with his neighbours.
"I've always been fond of socialising with my neighbours and this special lunch gives me the chance to catch up with some of the residents I don't get to see so regularly," said Mr Maylott.
"I was the president of the Social Committee for quite some time, which kept me social, but I retired that title a while ago now. I also ran the canasta club and taught other residents how to play.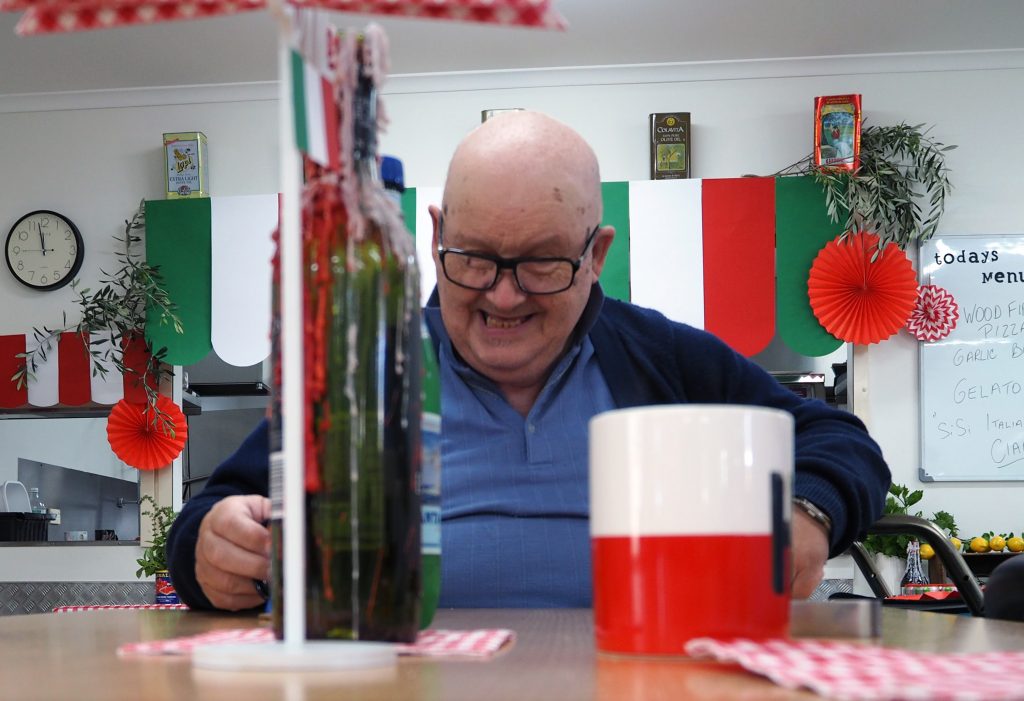 "We've always had a good turnout to activities and social events that are held – whether it's a special occasion like Neighbour Day, a fortnightly trip to the local shops or a trip to the annual Goulburn Show.
"I've noticed that compared to last April, people are certainly more appreciative of being able to venture out and get social, by participating in community activities.
"There's always been a core group of people who participate in the activities that Ingenia host, but I've noticed more people are embracing being social since things have calmed down."
Ingenia Gardens Goulburn Community Manager Maryanne Cassells said the Neighbour Day initiative was something the residents have always been fond of taking part in.
"It's a nice opportunity for the residents to mix and chat with other residents that they might not usually spend time with," said Ms Cassells.
"Community connection is so important for older Aussies, and especially for those who may be living alone. Neighbour Day is a day when we turn the community activities up a notch and really encourage everyone to get involved.
"Our residents look forward to taking part in the various activities throughout the year. It gives them a sense of belonging and is a great opportunity to do something a bit different – and we love helping create happy memories.
Ms Cassells said the community embraced the theme of 'every day is neighbour day' year-round, with initiatives like the Activate program helping residents stay social.
With a mix of health and wellbeing programs like happy hour, game nights and celebrations, Activate helps foster social connection and encourages the residents to build and maintain friendships.
"The program has proven to be a brilliant way to prevent social isolation among Ingenia Garden residents and also helps them maintain good health and wellbeing," said Ms Cassells.
"We want to make a positive difference to the lives of our residents, especially some of our most vulnerable residents, by establishing active living and social wellbeing programs in our communities."
Neighbour Day is an important initiative to help encourage community connection and raise awareness of the risks of vulnerability and loneliness.
To find out more about Ingenia Gardens Goulburn please visit: https://www.ingeniagardens.com.au/communities/new-south-wales/goulburn/