Residents at Ingenia Gardens Seascape and Taree have been putting decades of experience to use creating beanies, teddies and other knitted goods to donate to seriously ill Children at Ronald McDonald House® Perth and Newcastle.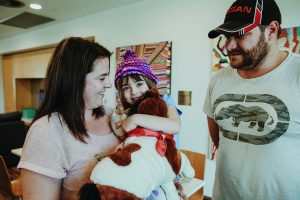 Ingenia Communities has been in partnership with Ronald McDonald House Charities ® Australia since May and the residents have found knitting the perfect way to contribute.
A group of six residents from Taree and Operations Manager Stephen McLean ventured to Ronald McDonald House ® Newcastle to share morning tea with families and personally deliver hand-crafted beanies and teddy bears.
Anna Sinclair Taree Resident stated to Manning River Times, "I have been knitting for almost 68 years. Being able to get together with the rest of the knitting group and make something special for a seriously ill child or their family is a wonderful feeling".
Jumping across the country to Ingenia Gardens Seascape, Reporter Vanessa from Mandurah Coastal Times wrote 'Residents with a combined 150 years' experience and Village Manager Sonia Magee made a trip to Ronald McDonald House® Perth for morning tea with families and to hand over more than 35 knitted beanies and teddy bears they spent the last three months creating'.
Ms Magee said to Vanessa, 'Knitting the teddies also has significant benefits for residents, with many seeing an increase in their dexterity, improvement in their hand-eye coordination and an extended range of motion in their fingers and wrists'.
Ingenia Gardens' communities will continue to knit away for the children, especially coming up to the busy Christmas period.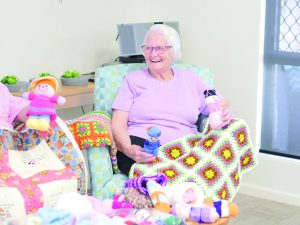 A big thank you to all residents and Village Managers who have been taking part and done so much already for the charity.