A year on from the devastating floods that ravaged New South Wales towns like Kingscliff and Lismore, the individuals affected are still carrying the emotional toll.
Two residents from the area who moved into Ingenia Gardens Marsden in the aftermath of the floods are relieved to be in safe hands, as they remember last year's devastation.
Resident Gloria Scott, whose home was condemned after being inundated with floodwaters, describes the events that led up to the disaster. "I was living up in Brisbane until my husband died and then I went to stay with my son in Lismore," Ms Scott said.
"We moved into a house near Lismore, and I was only there four days when bushfires came through and I had to evacuate the property. Then there was one flood and another flood, and it was just horrendous." As floodwaters rose to her rooftop and rats and snakes sought shelter in her home, Ms Scott was forced to find higher ground. "I had to go up onto my roof and the foundation under the bathroom ended up washing away."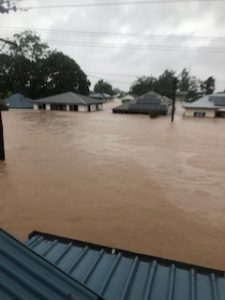 "My son had gone out and couldn't get back to me due to the road being destroyed, so he organised for a helicopter to rescue me" – Gloria Scott, Ingenia Gardens Marsden resident
Ms Scott, who experienced a house fire in 1980 and an earthquake while living in Newcastle, has been through her fair share of disaster.
"I remember when I was younger, walking to school and crossing floodwaters, but this was like nothing I had ever seen before," Ms Scott said.
Five lives were lost, and more than 3000 homes were damaged or destroyed when the Wilsons River rose to a record high of 14.4 metres.
Community Manager Toni Nehring said Ingenia Gardens was grateful to be able to help those who need it most.
"One of our other residents who lost her home in the Kingscliff floods was couch hopping with family before she found Ingenia Gardens," Ms Nehring said. "There was a lot of tears within the first week just knowing she was safe here."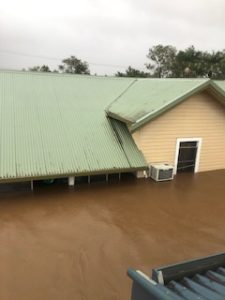 "It's terrible to see people lose their homes and belongings, and we're grateful to be in a position to help those who need it most" – Toni Nehring, Community Manager Ingenia Gardens Marsden