For many of us, our pets are adored family members that provide much-needed companionship. Animals can help reduce stress, lover blood pressure, increase social interaction and physical activity as well as being a great companion. A recent study showed that 20% of Ingenia Gardens residents are pet owners with a high percentage choosing cats and the most popular dog breeds include Maltese, Poodles and Terriers.
Pet-ownership is very therapeutic, which increased the surge in demand for pets as more people stayed at home during COVID. For our residents who have pets, the effects of having a pet during this time in particular was positive as it gave them invaluable joy, a purpose and helped with loneliness.
Ingenia Gardens Melton resident Joan Moore truly felt the benefits of having her cat Jasper with during COVID. "I truly don't know how I would have coped during lock down without him. He kept me sane and happy and gave me a reason to keep going. It did become lonely at times and Jasper was always there for me." Joan said.
Owning a pet has also made a significant and positive difference to Ingenia Gardens Seasacape resident Judy McGavin's day-to-day life, helping to combat loneliness and encouraging her to maintain an active and healthy lifestyle, taking advantage of Seascape's close proximity to nature reserves and beaches. "I take my dog out for a walk every day and it's been good for us both. I would not be as fit as I am if not for all the walking I do – I've gotten so fit since moving here to Mandurah. When I didn't have a partner and I was on my own, I think I would have gone stir crazy without my animal." Judy said.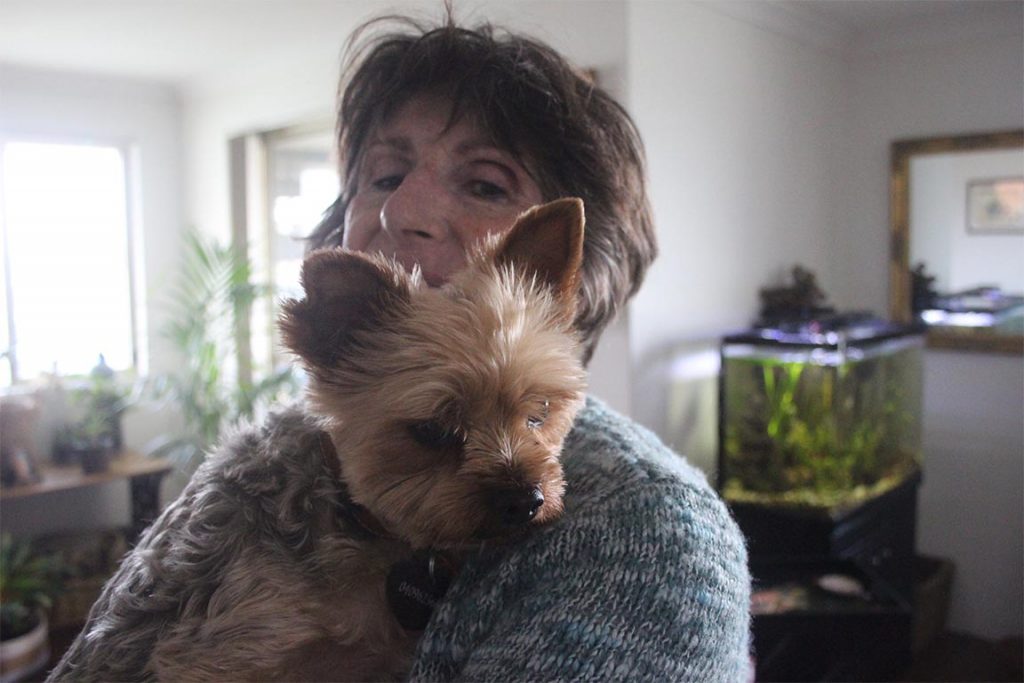 Owning an animal has also been beneficial for those residents who may be a bit shy and has helped them open up and socialise when they talk about their pets or are out with them around the community.