91-year-old Daphne Williams AM is a prime example of the enduring contributions that women have made to society which deserve recognition and celebration this International Women's Day.
Daphne was appointed a member of the Order of Australia in 1991 for her contribution to the Indigenous art world through her management of galleries, particularly during her years working in the Northern Territory.
Since moving to the region with her husband in the 1960s and after his passing, Daphne and her two sons continued to call the region home until 2010.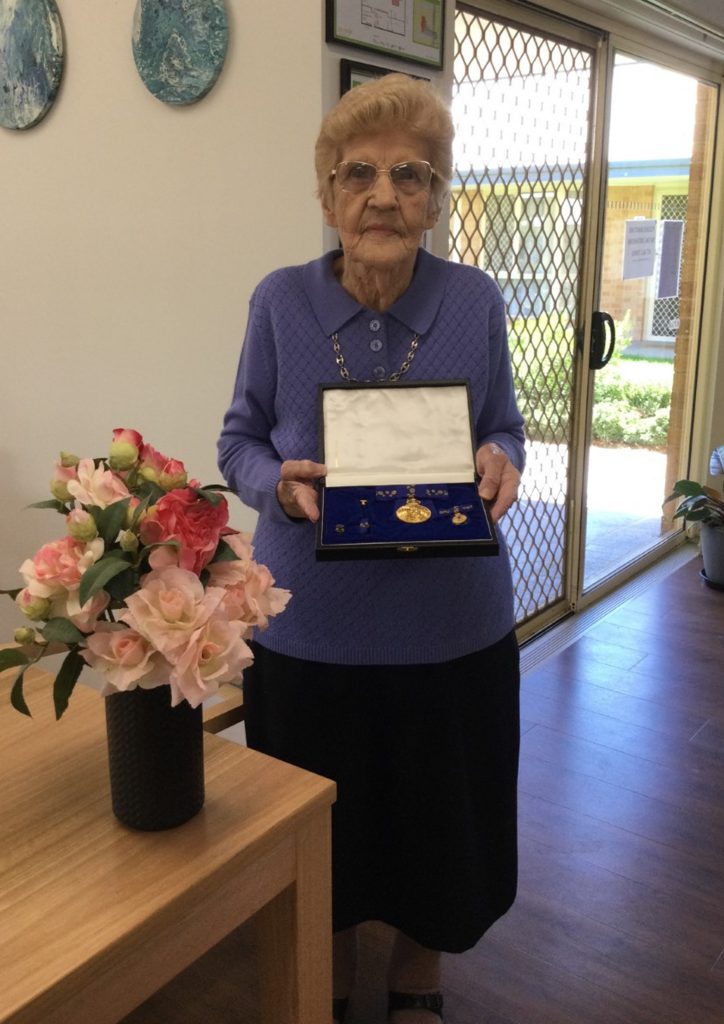 Daphne's deep interest for Aboriginal art and culture helped her stay put for many years, dedicating her passion to the Aboriginal arts space right up until she moved to Victoria 11 years ago.
"I was working for a government-owned Aboriginal art gallery and later went to work for Pappunya Tula Artists Pty Ltd, which is owned by the traditional Aboriginal people from the Western Desert," Mrs Williams said.
"I enjoyed visiting Indigenous communities, although in the early years there wasn't accommodation and you had to camp in a swag, but I learnt a lot about Aboriginal people and their way of life.
"At the time there wasn't such a huge art market for Pappunya Tula artworks which were very traditional − Albert Namatjira was more well-known at the time but he had a very Western style of painting landscapes.
The gallery was owned by the Pappunya Tula artists and managed by Mrs Williams, who helped set the business and the artists on a path to success – both nationally and internationally.
A highlight in the gallery's history includes the commission request for five Pappunya Tula designs for the court of Australia's new parliament House in 1988.
"An art collector I had worked with nominated me and apparently the Government thought I had done a good job in placing these galleries into a successful position.
"I only found out through a letter from the Government. I was quite surprised, and my kids really urged me to accept it."
Mrs Williams now lives at the Ingenia Gardens Horsham community for independent seniors, close to one of her sons.
Ingenia Gardens Horsham Community Manager Barbara Cavanagh said it was wonderful to have a such a humble and kind lady like Mrs Williams in the community.
"Daphne has a very active and quick mind, and she's such a social member of our community," Mrs Cavanagh said.
"She's had such an incredible life, and her personality clearly reflects the joy and passion she put into her work and family life.
"We have some incredible women at our community like Daphne, and as part of our work in the community it's wonderful for them to be able to share their stories with us."
To find out more about Ingenia Gardens Horsham please visit: https://www.ingeniagardens.com.au/communities/victoria/horsham/