Phil Jefferies was welcomed to Ingenia Gardens Seascape by handwritten letters from his neighbours through a letter swap initiative, started just as COVID-19 lockdown restrictions kicked in.
Mr Jefferies moved to the community when his wife moved to a home for dementia and passed away shortly afterwards, leaving him in a new community without connections and without the ability to socialise in community rooms and groups.
When he found out that some residents were sharing letters about their lives in a weekly group letter exchange, he took the opportunity to connect through handwritten words.
"I felt that due to COVID-19 and everything I was going through, that it would be good for me as I was new in the village and the only way to communicate was to be involved − and if it helped others that's all I was interested in," Mr Jefferies said.
"It was a real joy to read stories about residents that I didn't even know yet and when restrictions were lifted it felt like I already knew them and had some insight into their lives.
"It was just like the old days when you'd get a letter in the mail from family and friends and you were excited waiting for the next one.
"It was very touching because these days you only generally receive bills in the mail, but this time I couldn't wait to read the next letter and find out more about my neighbours."
A desire to bring a smile to the face of her residents and find ways to connect them is what inspired Ingenia Gardens Community Manager Sonia Magee to ask residents if they would like to be involved in the letter swap.
"A big part of our community is being connected to one another and seniors are a particularly vulnerable demographic when it comes to risks of loneliness and social isolation," Ms Magee said.
"To see the benefits that a simple handwritten letter can do for someone like Phil, who has had a difficult time, in addition to moving here during lockdown, has been so rewarding."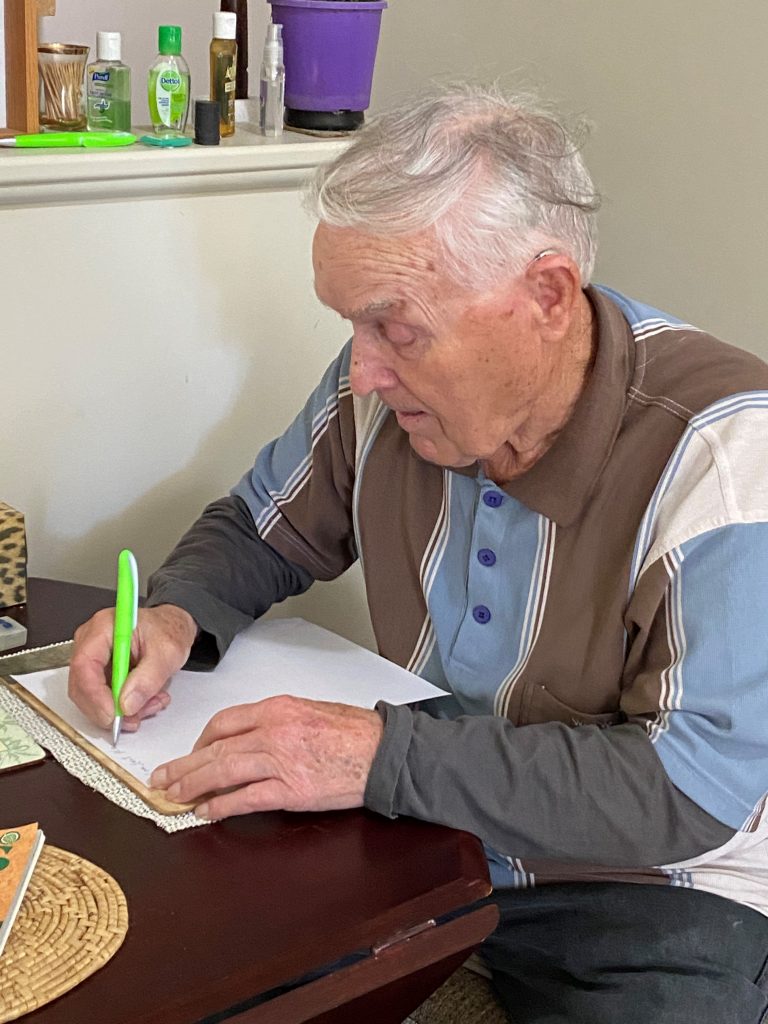 "Every resident has their own story and without being able to gather together or have visitors, this was a meaningful way for them to find their voice and share their story in a way that connected them all.

The success of the letter exchange at Seascape has sparked Ingenia Gardens to expand the initiative to all of its communities nation-wide, connecting residents to their neighbours and other Ingenia communities in a pen pal program launching in August 2020.
---