More than six million Australians[1] volunteer and contribute to our society; among these are the many seniors who have time in their retirement years and a desire to connect with their communities to maintain their sense of purpose.
The most recent Modern Australian Communities study on volunteering activity showed that one in two seniors volunteer their time at least monthly[2] and that this activity was linked to improved wellbeing[3].
Ingenia Gardens Melton Community Manager Nada Mecanovic said volunteering was a way for residents at her seniors' rental community to maintain independence and create social connections, which is why Ingenia strongly encouraged it.
"Risks of loneliness and depression increase as we age, but there are so many ways we can integrate activities into our daily lives to keep these issues at bay and volunteering is one that has proven to be effective," Ms Mecanovic said.
One example of the everyday volunteers living in Melton is Chris Day, a local retiree at the rental retirement community Ingenia Gardens Melton, who has felt the joys and positive impacts of volunteering.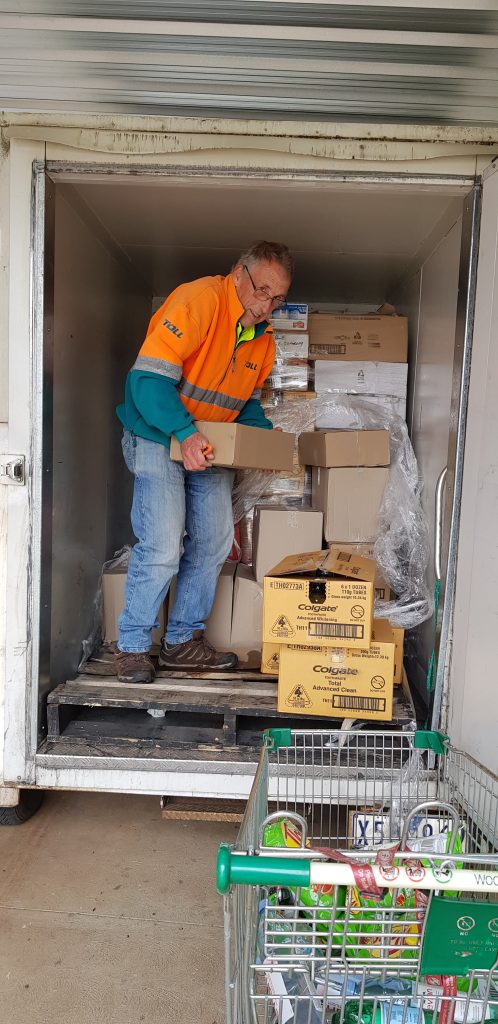 "I wanted something to do after I retired and so I signed up to volunteer at the Melton Foodbank about three years ago; there are people who are worse off and need support so it's really satisfying to be able help others," Mr Day said.
"I'm more involved in the operational side of things – going out and collecting donations, sorting them, and stocking our storeroom shelves so it's all ready for other volunteers to distribute.
"I do this for about three to four hours every morning for five days a week. It gives me purpose in my days and it also gives me an opportunity to mix with other people.
Mr Day also volunteers his time for Autism research by La Trobe University, and began doing so after his own diagnosis eight years ago.
"When I was diagnosed, I realised that I could not only learn more about my own condition, but I could also help others by being part of this research, so it's a bit of a two-way street," Mr Day said.
"This sort of work involves volunteering my time to take online surveys, telephone surveys and sometimes to visit the La Trobe university campus, but it all really depends on the current research that's being funded.
For many, volunteering can provide a reason to get up every day and encourage people to create social connections and stronger ties to their community – helping them feel valued.
"There are many of our residents like Chris in the community who volunteer, and it truly helps them maintain their independence and happiness," Ms Mecanovic said.
"We hold many events and activities at Ingenia Gardens through our Activate program which gives residents the opportunity to raise funds or volunteer and highlight the many ways to connect with people and organisations in Melton.
"The program has been hugely successful and the events are generally driven by members of our community who decide which charities and organisations they want to support, taking into our account their own experiences and passions."
National Volunteer Week is 17 – 23 May 2021 and celebrates the people who are changing communities and changing lives to make a stronger and more connected Australian community.
---
[1] Australian Government Department of Health, 2021, Purposeful activity – volunteering
[2] Australian Seniors, 2018, The Australian Seniors Series: Modern Australian Communities
[3] Core Data, 2018, Community and Volunteering