The Ingenia Gardens Wagga Wagga community celebrated 20 years with over 50 attendees, including long-time residents, Ingenia staff and Wagga Deputy Mayor Jenny McKinnon.
The celebration involved speeches, lunch and cake cutting, with Generocity Church supplying free coffees and a barbeque for guests to enjoy.
Over the last two decades, the community has provided affordable rental accommodation for seniors wanting to live an independent but well-connected lifestyle.
Ingenia Gardens Wagga Wagga Community Manager Tony Reichelt who has worked at the site for the past three and a half years said he was glad to see the community coming together for the occasion.
"This community has a great history, and it was nice to take a moment to celebrate, listen to some speeches and have a chat with everyone," Mr Reichelt said. "Everyone enjoyed the free food and coffee, especially the huge anniversary cake which Deputy Mayor Jenny McKinnon helped to slice up!"
Ingenia has owned the grounds since 2013, though the community has operated since 2003.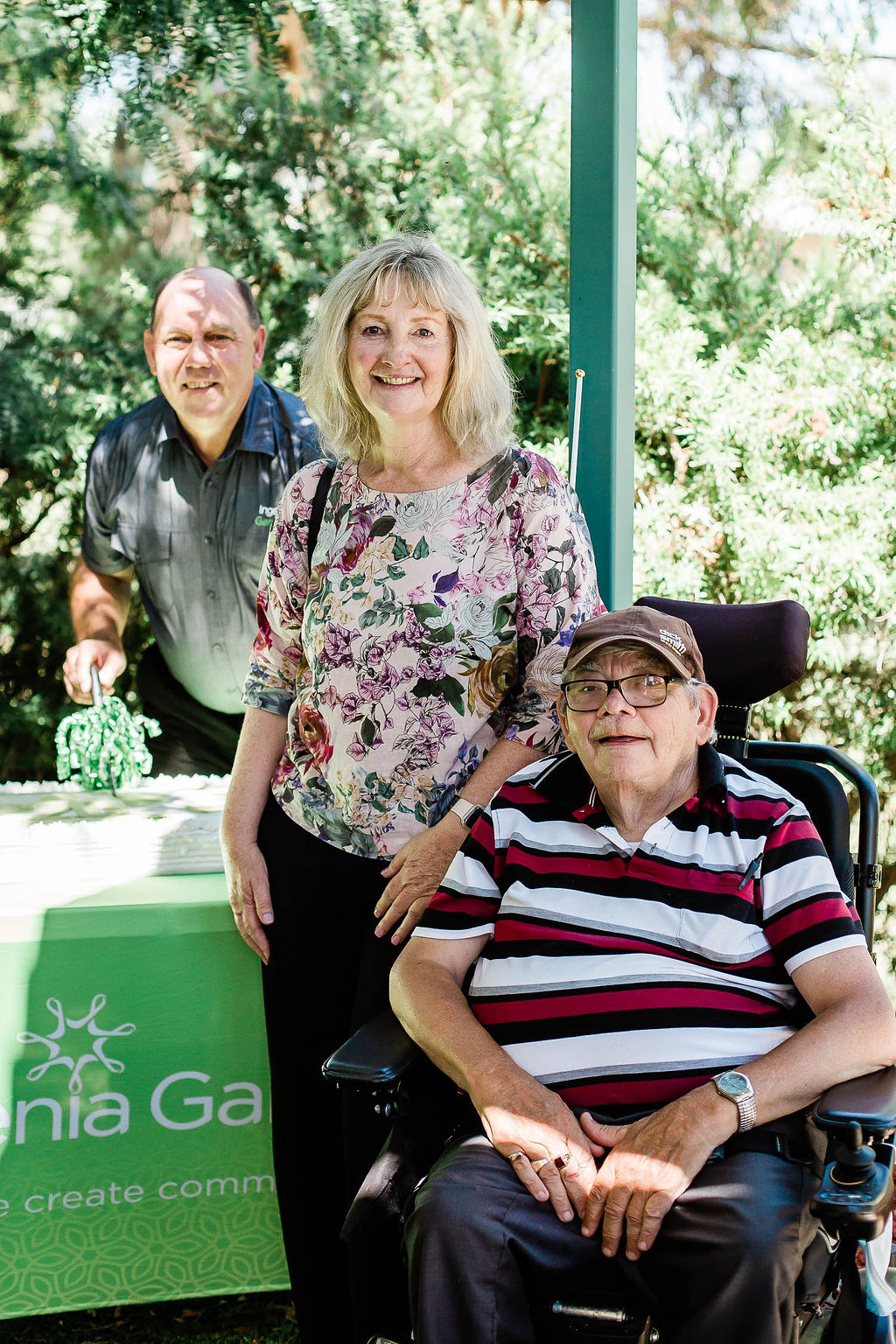 Brian Mitchell was one of the first residents to move to the community in 2003 and says he has no plans to leave anytime soon.
"I moved in 20 years ago, I don't know if I'll be around for another 20 years but I've enjoyed the time I've been here and I will enjoy the rest of my time here!"

Brian Mitchell
"I came here with my mum and dad, they were getting older and finding it hard to maintain the gardens and look after their home. We were able to get the last double unit and disabled unit on the same block at this community.
"Although mum and dad are gone now, I'm still here and loving it. The people are all lovely here, I keep busy with the activities on like Bingo on a Friday and happy hour, and there's always opportunities to go on social outings. Mr Mitchell said it was great to have a chat with the mayor and that the large cake was a highlight of Waggas 20th anniversary.
"We had plenty of cake which we're planning on eating for afternoon tea and dessert for the next few days!"