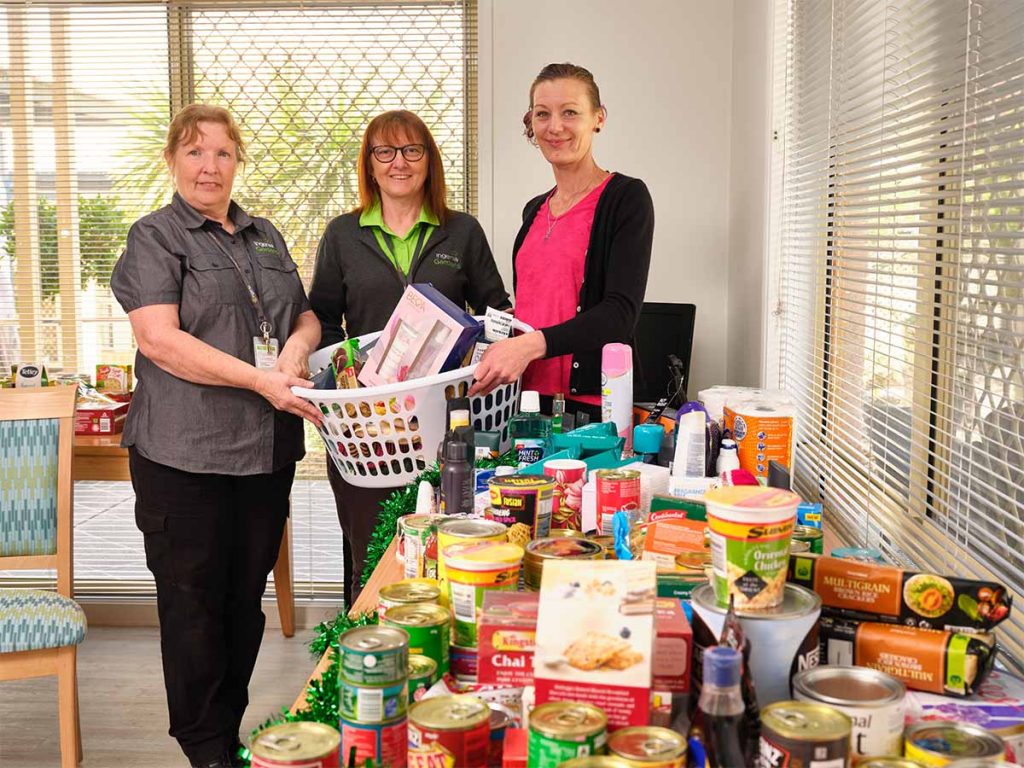 Residents of Ingenia Gardens Sovereign and Ingenia Gardens Hertford have embraced Christmas as a time of giving and have come together as a community to spread the festive cheer by collecting as many items as possible for local charity Pop Up Shop for the Homeless and Those in Need and had generously collected over ten baskets which was donated to the charity at a special event on Thursday 5 December, 2019.
Ingenia Gardens Sovereign Community Manager Lisa Meade said residents recognised the need to lend a hand to those doing it tough at Christmas time.
"Our residents have been really generous, donating baskets of food and other items over the past few months," Ms Meade said.
"They know Christmas can be a time where many families struggle to afford the sorts of things most of us take for granted – something as simple as a hamper of food can make such a difference.
"The Pop Up Shop does so much valuable work in our community, and we're pleased to be able to support their efforts in this way."
The generous efforts of the residents had also attracted local media attention and was featured in an article written in the Ballart Times.