On Wednesday 25 March residents at Ingenia Gardens Horsham celebrated Relationships Australia's Neighbour Day, ahead of the official day on Sunday 28 March, to recognise the power of community connection and enjoy a crafty afternoon.
Combating social isolation has never been more important and the Ingenia Gardens Horsham Community is kicking loneliness to the curb, joining the rest of the nation in finding opportunities to creatively connect with their neighbours.
Ingenia Gardens Horsham gathered residents together to paint a community artwork – with each resident contributing to the piece which will be featured in the community room.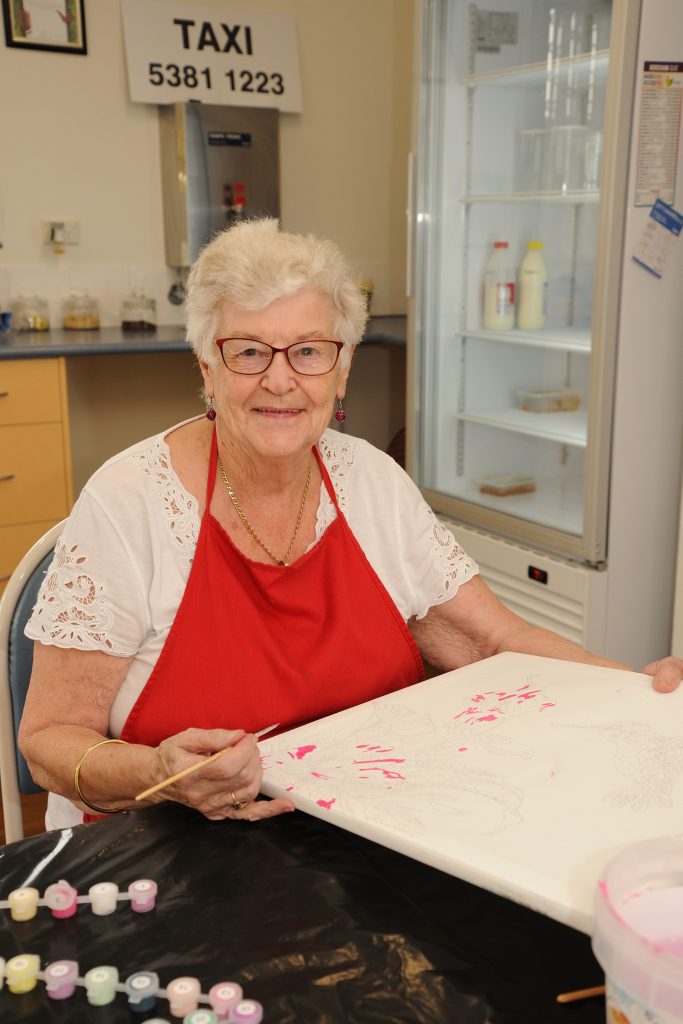 Ingenia Gardens Horsham resident Fay Nuske said she was always eager to get involved in the social events and activities as it gave her the opportunity to meaningfully mingle with her neighbours.
"It's lovely to get together, get creative and just chat away with one another. It's a large community, there's over 40 units, so activities like this really bring everyone together," said Mrs Nuske.
"My late husband and I came here nearly 16 years ago as retired farmers and our current neighbours moved in not long after us, so we've become close friends over the years.
"Although I lost my husband nine years ago, I'm still happy here because of all the friendships I've been able to make through the social events like Neighbour Day.
"As I live on my own, I make a conscious effort to socialise with my neighbours who might also be in here alone. Ingenia Gardens is always holding some sort of event – so we have a lot of fun together."
Ingenia Gardens Horsham Community Manager Barbara Cavanagh said the Neighbour Day initiative was something the residents have always been fond of taking part in.
"It's a nice opportunity for the residents to mix and chat with other residents that they might not usually spend time with," said Ms Cavanagh.
"Community connection is so important for older Aussies, and especially for those who may be living alone. Neighbour Day is a day when we turn the community activities up a notch and really encourage everyone to get involved.
Ms Cavanagh said the community embraced the theme of 'every day is neighbour day' year-round, with initiatives like the Activate program helping residents stay social.
With a mix of health and wellbeing programs like happy hour, game nights and celebrations, Activate helps foster social connection and encourages the residents to build and maintain friendships.
"The program has proven to be a great way to prevent social isolation among Ingenia Gardens residents and also helps them maintain good health and wellbeing," said Ms Cavanagh.
"We want to make a positive difference to the lives of our residents, especially some of our most vulnerable residents, by establishing active living and social wellbeing programs in our communities."
Neighbour Day is an important initiative to help encourage community connection and raise awareness of the risks of vulnerability and loneliness and celebrate our neighbours. To find out more about Ingenia Gardens Horsham please visit: https://www.ingeniagardens.com.au/communities/victoria/horsham/