On Tuesday 24 January, Grovedale resident Margaret (Meg) Chisholm reached a milestone few achieve, celebrating 100 years of life. Over the last ten decades, the centenarian has seen a great deal of changes.
At two years old, Ms Chisholm and her parents embarked on the long voyage to Australia from England by sea.
"I was born in Ipswich, England and in 1925 we boarded a boat named the Beltana, heading to Australia. I was two years old and remember all I wanted to do was eat cheese!" Ms Chisholm said.
"Once we arrived, we started living on a farm. I grew up with lots of animals around me. I liked to keep busy with the animals and my friends throughout my early life."
At 15 years old, Ms Chisholm started her first job as an office clerk in Ballarat where she worked at the front desk of the Sunshine Biscuit Factory.
She then began volunteering for not-for-profit organisation Cottage By the Sea, providing short term care within a holiday environment for children in need – from convalescing children to children affected by war, fire, flood or disadvantaged in key life areas.
"I volunteered in accounts where I raised funds for the children to do different and exciting things. They'd come to stay with us and have a bit of a rest. It was all very rewarding as a lot of them had never seen the sea before. I was lucky to spend 21 years with the organisation, being president for 16 years!"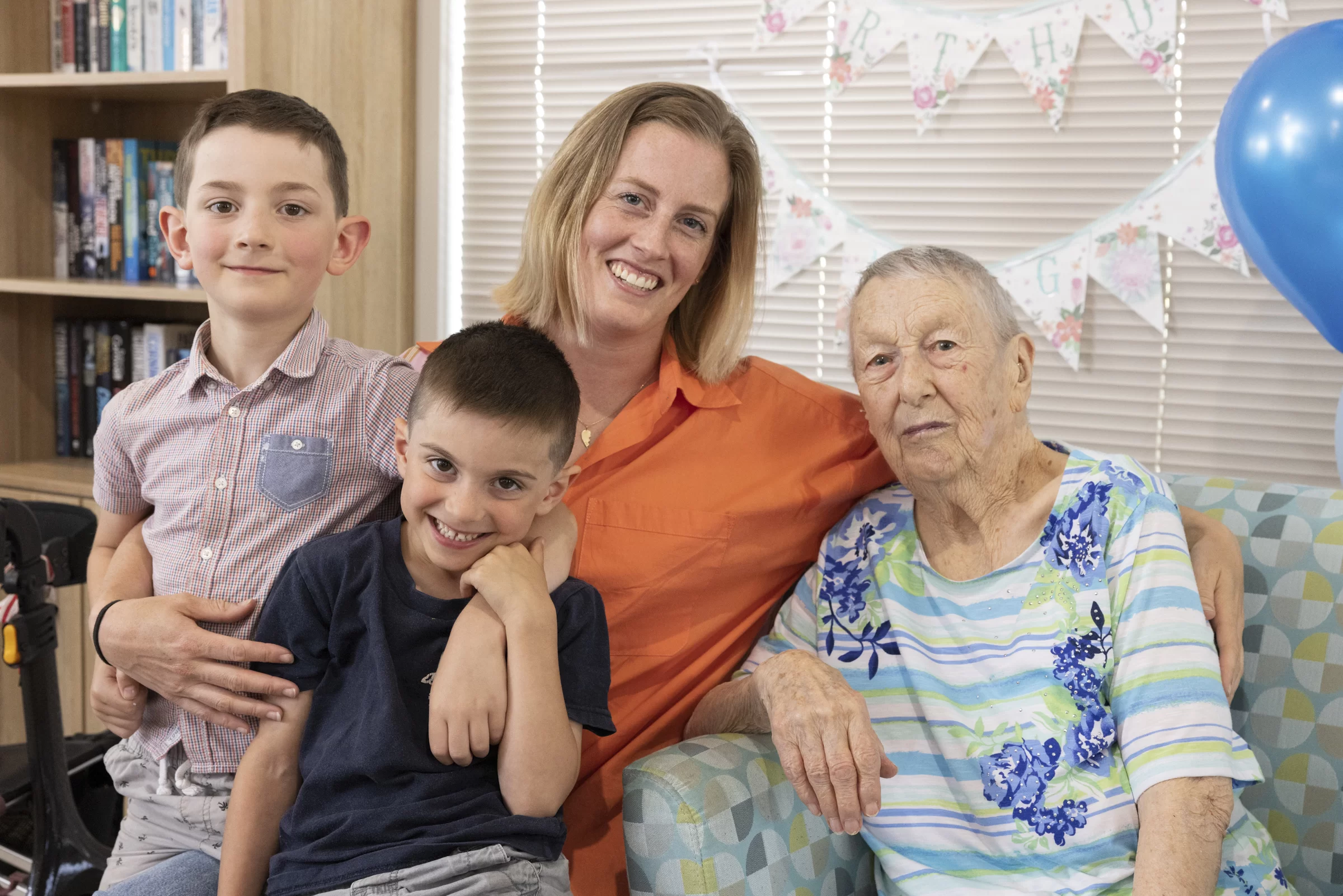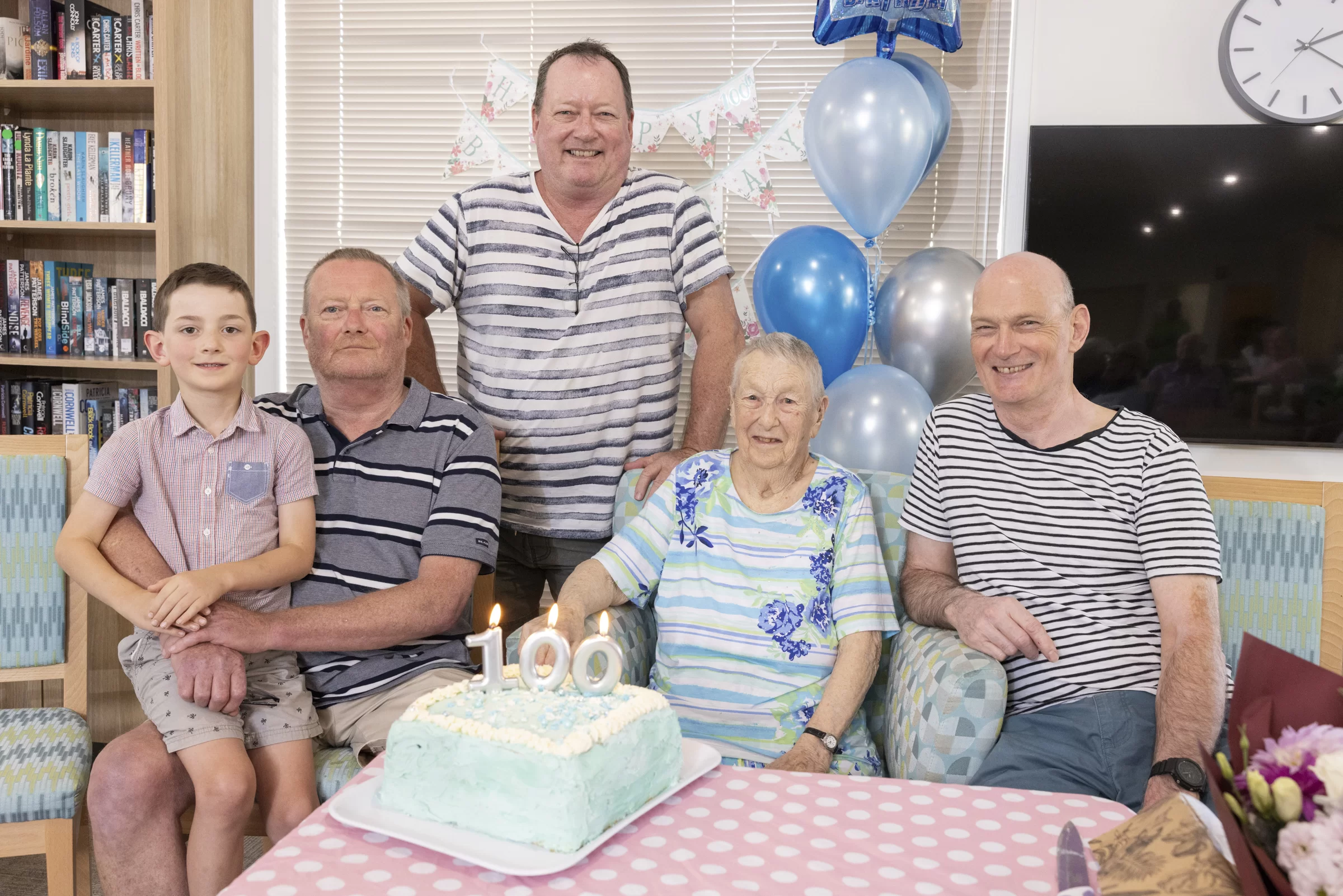 In 1954, at 31 years of age, Ms Chisholm would meet her husband, John and go on to have four beautiful children.
"We were blessed with a daughter and three sons. Our children have now gone on to have children of their own giving me 10 grandchildren and nine great-grandchildren!"
"Some of my happiest memories are with my husband. We were married for 48 years. We used to love travelling around Australia together, we even went away for 16 months, all around Australia and through the middle!"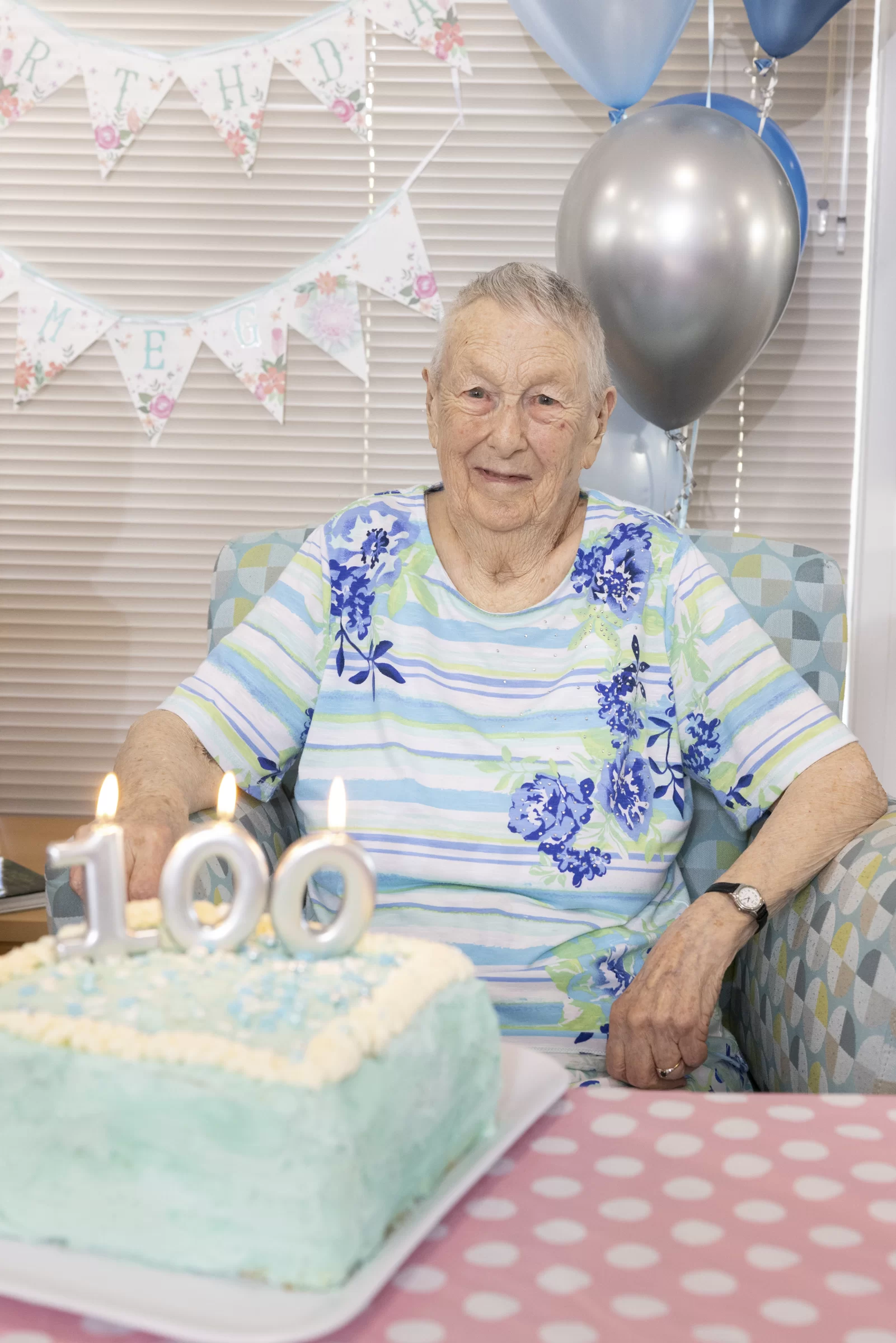 Now a resident at Ingenia Gardens Grovedale, Ms Chisholm's family and friends hosted an afternoon tea party on Friday 27 January to mark this significant milestone.
Ingenia Gardens Grovedale Community Manager Lisa Taylor said the event was wonderful to be a part of, with many more family and friends in attendance than Ms Chisholm was anticipating.
"The day went very well, there was plenty to eat and lots of the other residents came to celebrate. We easily had 30 to 35 people in total. We were only expecting around three family members, so when more than 10 grandchildren and great grandchildren started walking in the door it was like wow!"
Meg said it was lovely to see everyone and she very proudly showed off her letter from the King and the Queen Consort.