Across the country, Ingenia Gardens residents have been knitting items such as beanies, teddies and blankets for worthy causes for years – utilising their skills and talents to help families, seriously ill children and even animals.
Whilst many knitting groups are formed by females, Grovedale Community Manager, John Allen is breaking the stereotype that only women knit, by forming his own local knitting group. John learned to knit from his "Grama" at the age of ten and
made the decision it was time to pick up the knitting needles once again. John started a new knitting group with his residents to make trauma teddies, which will be donated to the Red Cross.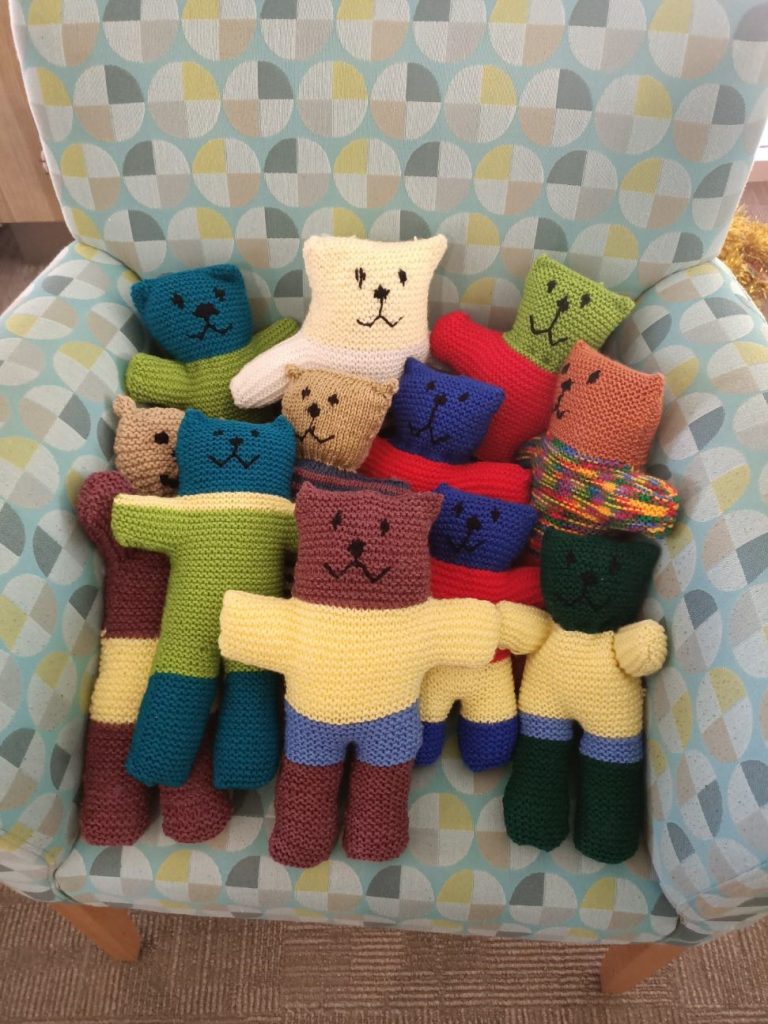 "It has been very cathartic and I love spending time with my residents knitting away, it reminds me of the times I spent with my Grama," John said. Knitting has significant benefits for residents, with many seeing an increase in their dexterity, improvement in their hand-eye coordination and an extended range of motion in their fingers and wrists.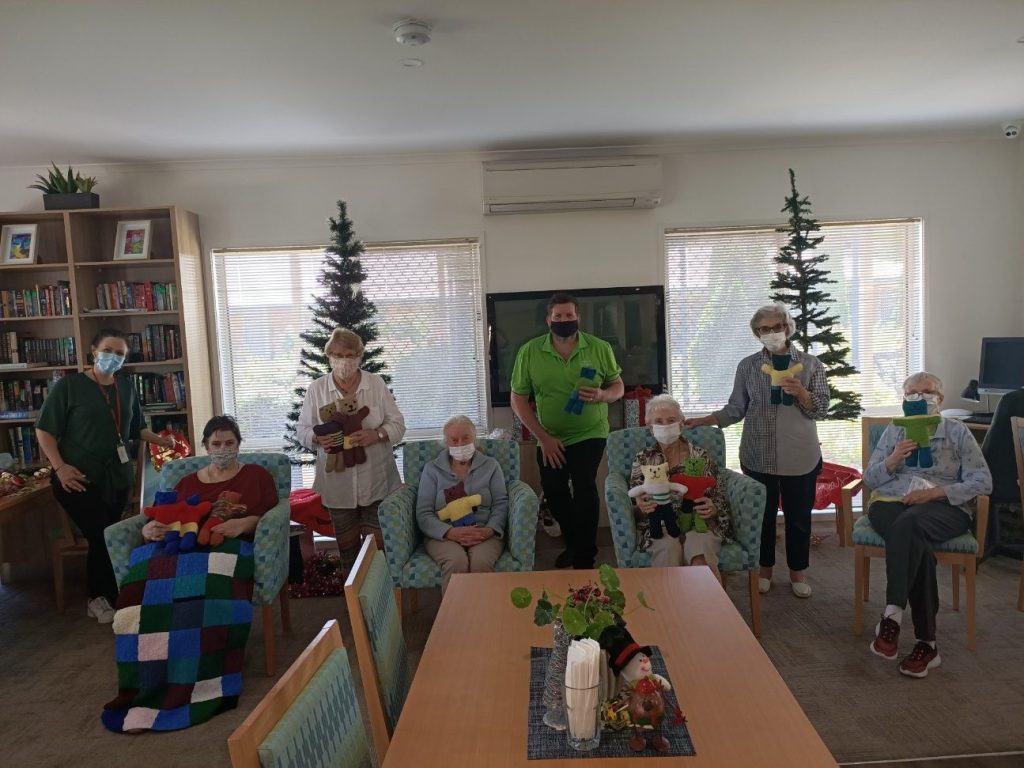 The Trauma Teddy – also known as the bear who cares has been distributed approximately, 30,000 in Victoria last year. Every Trauma Teddy is lovingly put together. They must also pass a quality control test to guarantee comfort and safety.