Ingenia Gardens Communities across Victoria and NSW looked at new and innovative ways to raise money for the Biggest Morning Tea with COVID restriction still in place. The managers at Ingenia Gardens Horsham, Geelong and Wagga Wagga had baked up a storm of delicious treats as part of the event and were available for purchase. Victorian communities plated up the delicious treats which were then delivered to the residents at their units for a small donation.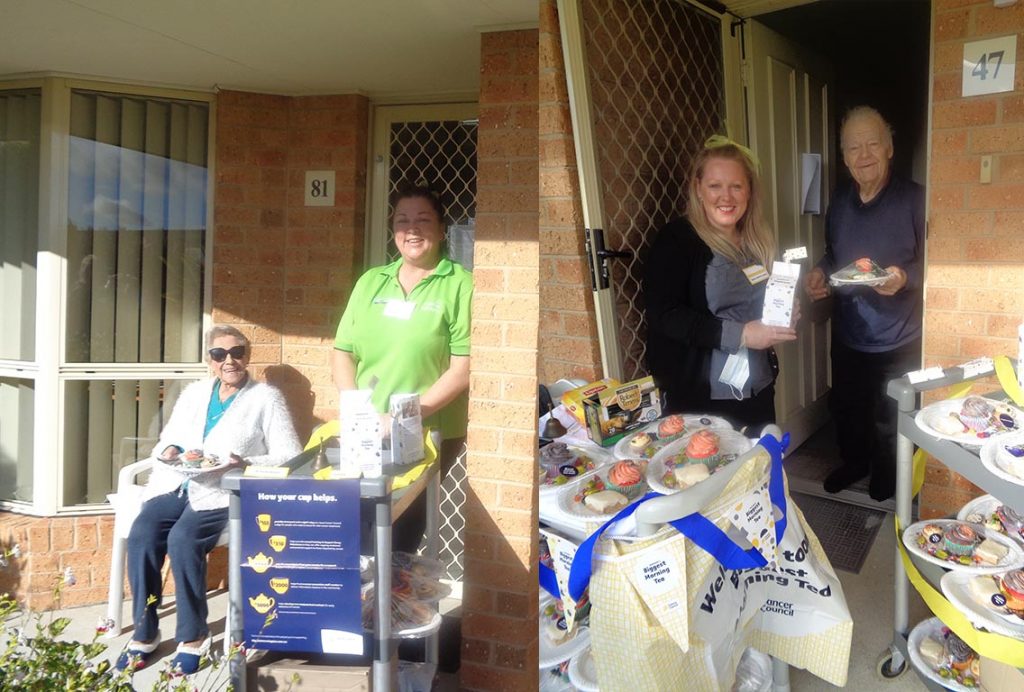 Ingenia Gardens Horsham community manager (who was previously the Community Chef), braved the cold 5-degree weather to arrive at the community at 6.15am to begin the baking and decorating, ready for delivery at 10am, although some residents could not wait for their tasty treat with one residents daughter coming to collect her goodies early. Community Manager Barb said that she really enjoyed getting back into the kitchen especially since it was for such a great cause.
The residents at both Geelong Communities were also eager to take part for the cause and enjoy their home-made tasty treats organised by the Community Managers. Ingenia Gardens Wagga Wagga was able to host the event within the Community room, ensuring that everyone maintained a safe distance and there were no more then ten people in the room at one time. It was the first time the residents were able to come together in and doing so for such a great cause was the perfect opportunity. Overall, the three communities managed to raise $1299.50. A great effort by everyone.