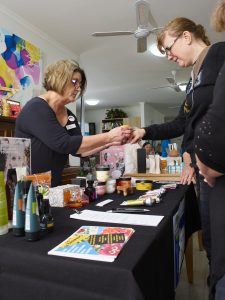 Sun shining, blue skies, food galore and everyone chatting away, Ballarat Seniors Expo hosted by Ingenia Gardens Sovereign, was a successful event.
Upon arriving, guests received a free coffee voucher and an expo bag full of goodies, including the yummy short baked by Village Cook Sindy.
We were fortunate enough to have the Honourable Catherine King, Shadow Minister for Health and Medicare to officially open the Ballarat Seniors Expo.
Throughout the day guests bought products and each exhibitor had open Q&A time allowing for great discussions.
The Sebastopol Seniors Band rocked away with some great tunes. The brilliant magician took everyone by surprise with each magical trick he did, making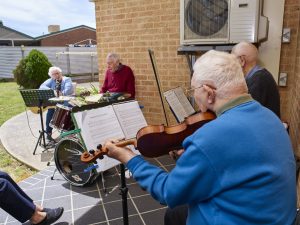 some of us stand still in amazement to wrap our brains around what we just saw.
Most importantly we can't forget to mention the food, there were, slices, sandwiches, ice cream, chocolate, all the good stuff and the BBQ cooked by the lions club for lunch was delicious!
A big thanks to Village Managers, Jane, Dee, Ann, Elizabeth and Meghan from Ingenia Care who did a fantastic job helping out. A special mention to Operations Manager Sharron and Ingenia Gardens Sovereign Village Manager Lisa for organising and hosting the event. Your efforts were definitely rewarded seeing everyone enjoying themselves and hearing positive feedback post event.