More than 200 Ingenia Gardens residents across Australia are channelling their inner Picasso by designing beautiful artworks, in a creative contest aimed at inspiring creativity, building social connections and supporting the residents' physical and cognitive wellbeing.
An Ingenia Gardens first, the contest has received an overwhelming response with 15 per cent of residents across the entire Ingenia Gardens portfolio signing up to put their best designs forward.
According to research, art and other creative activities have many health benefits, particularly for older people including increased happiness and improved brain function, mental health and physical health.
Other advantages include a sense of accomplishment, improvements in hand dexterity and pain relief, plus improved communication with loved ones.
Bringing their years of wisdom and creativity, participants can choose from two categories – abstract or realism when creating their works.
The contest encourages residents to participate in a fun, creative and connected activity while improving wellbeing with residents able to choose from a range of art mediums including acrylic paints, watercolour paints, coloured pencils or graphite pencils.
Ingenia Gardens Hertford Community Manager Kirsty Dixon said her residents are beyond excited to be participating in the contest.
"Everyone is really looking forward to working on their designs! I think the contest is great and gives everyone something fun to look forward to," Kirsty said.
"It will also be a really amazing opportunity for them to socialise, we will be running a little art group once a week in the afternoons for the residents to get together, have a laugh and work on their projects.
"Our community will definitely be tough competition. One of our residents competed in a previous Ingenia Gardens art contest and placed quite high – even winning some prizes! This time around they'll be gunning for first place and I'm excited to see what they come up with."
Ingenia Gardens Melton Back Community Manager Nada Mecanovic said the contest has inspired residents to get out of their comfort zones and try something new.
"A few of my residents were reluctant at first due to some shaky hands. And I told them 'Look at Picasso, look at all those famous abstract artists who draw outside of the lines,' Nada said.
"Art is in the eye of the beholder, it's about the process, having fun and being creative. Many of the residents then decided to give the Tea Towel Art Contest a go and they have just been so excited.
"At first, they might say 'Oh I can't do this' but slowly their artwork comes together, and they are amazed with their end result."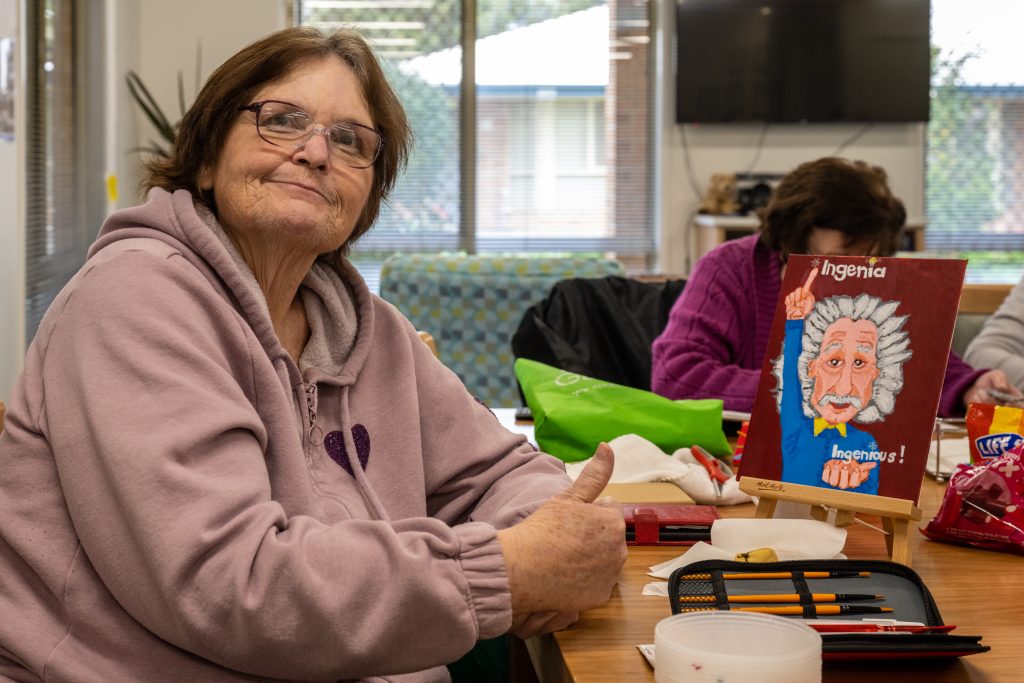 Ingenia Gardens Melton Front Community Manager Kim Gater said her residents also had reservations at first but are now excited to be participating and working on their designs as a group.
"On Tuesday afternoons we will be doing group art sessions where residents can get together and work on their pieces with each other. It will be a great activity for them and they're looking forward to the nibblies we'll be organising for the sessions," Kim said.
"We were in lockdowns for such a long time, so the residents just love all the social events and are really looking forward to doing this contest with each other."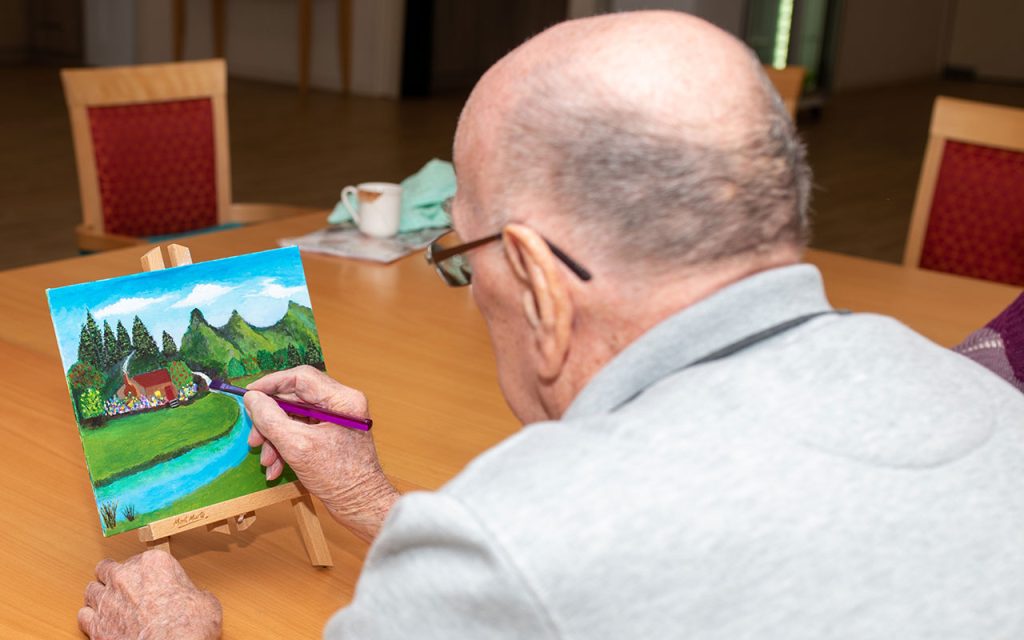 Ingenia Gardens Marsden Community Manager Toni Nehring said the Tea Towel Art contest has been a great way to encourage residents to keep busy.
"I think the contest gives the residents something fun to concentrate on, it's quite therapeutic. There's quite a bit of cold weather going on at the moment so it's something fun for them to look forward to doing without having to brave the weather," Toni said.
When asked if there were any residents to watch out for, Toni said she had seen some rising stars rearing their heads in this contest.
"There's a resident who had never really painted before, but he is so excited to be doing this. He's been practicing his sketches and sending them to his daughter in the UK who is very impressed with his work.
"He's quite good and definitely one to watch out for. We also have another resident and she's a wonderful artist – we even have some of her previous works hanging up in our community hall."
"The residents here are keeping very secretive about their designs and can't wait to reveal their finished products to each other once their entries are completed. There is definitely some tough competition in the community though."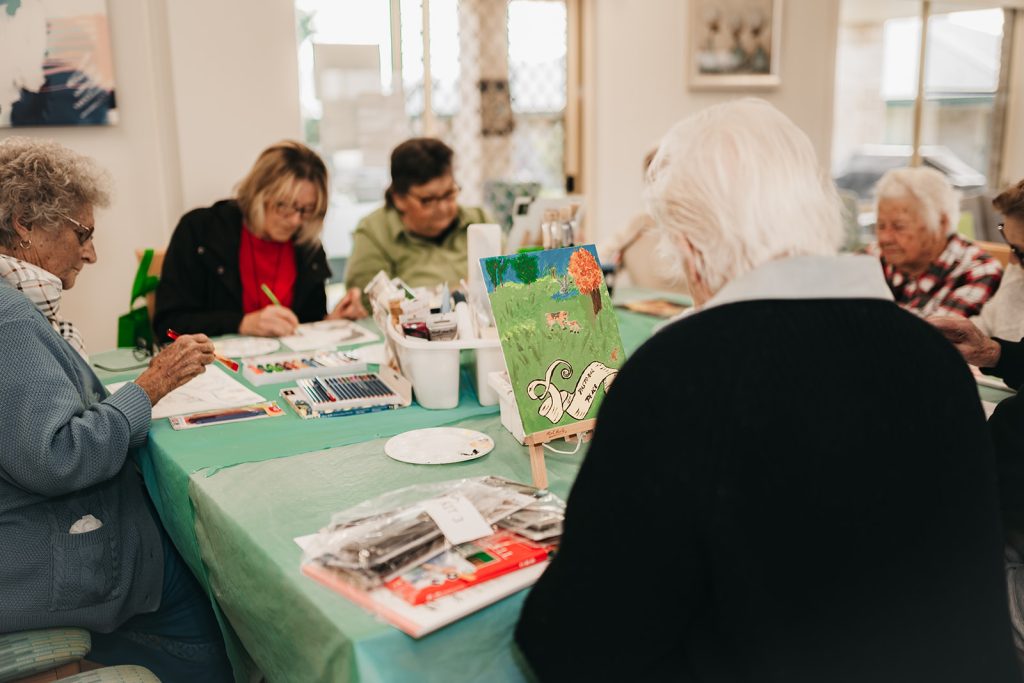 Ingenia Gardens Taree Community Manager Amanda Howton said the Tea Towel Art Contest has inspired some of her residents to get back into their previous art hobbies.
"I have a resident who is a wonderful artist, but she had stopped for a long time due to some difficult personal reasons. It's been so great seeing this contest give her an opportunity to reconnect with one of her passions," Amanda said.
"I think this activity gives everyone something exciting to look forward to. Many of my residents really enjoy art, we do craft activities twice a week and they find it therapeutic. It helps them relax and be a bit creative."
"Beauty is in the eye of the beholder and art can be interpreted in many ways. I know my residents will bring their best designs forward but for them it's not so much about the contest – it's about enjoying the process and having fun," Ms Howton said.
Residents and Ingenia Communities staff around the country will be casting their vote from September 9 – 30 to determine the winning entry from each state, with each winner to receive a $100 cash prize and their artwork featured on new Ingenia Gardens tea towels.
The tea towels will be gifted to friends and neighbours and included in Welcome Packs for new residents when they move into the communities.
All community prize winners will be announced on 14 October 2022.
Due to the overwhelming demand for the inaugural Tea Towel Art Contest, plans are already underway to deliver an annual art contest for Ingenia Gardens residents.