Residents from Ingenia Gardens Taree and Coffs Harbour got together for a 3-day road trip to take in the sights and local offerings of Port Stephens, NSW.
On their first day, residents ventured to Salt Ash and a visit to the Oakvale Wildlife Park.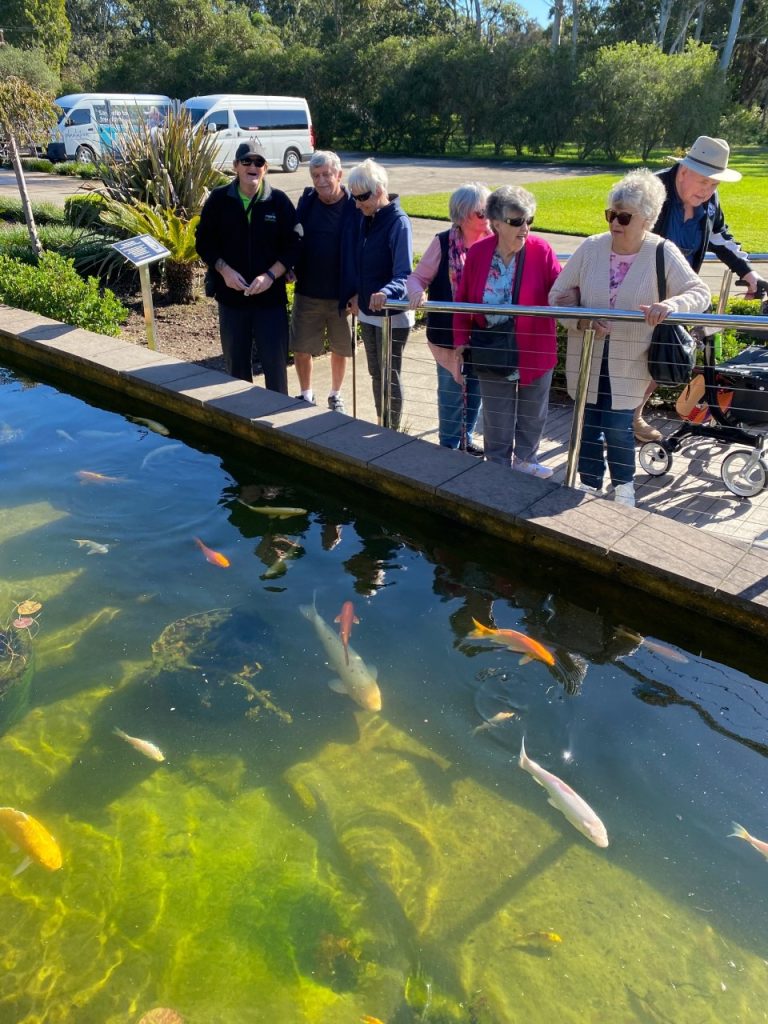 Staying at Ingenia Holidays Middle Rock, residents from Taree and Coffs Harbour were able to enjoy a continental breakfast in their cabins before heading out for another day filled with adventures.
Aboard the Moonshadow Cruise boat for a Dolphin Cruise on Nelson Bay, residents were treated to dolphin spotting and morning tea. Afterwards they made their way up to the Tomaree headland to the Inner Light Café for lunch. Dropping into the famous Murray Brewery, residents were able to responsibly sample the locally made ales, wines and fine produce.
On the last day, residents visited the Cookabarra Restaurant and Function Centre for a tour of the Barramundi and hydroponics farms and a spot of morning tea.