More than 100 Marsden residents wrote down their best advice from their many years of experience to form their 'Senior Wall of Wisdom'
81-year-old Ashley Broadhurst said an important lesson he's learned through life is "to not be afraid and to listen and learn from others," while 89-year-old Connie wants the next generation to take care of their health by having regular health checks and to try and save money whenever they can.
According to the wise words of 92-year-old Harry, the best way to live life is living it day by day while Joyce, 72, urges everyone to stay strong and humble, even through the tough times.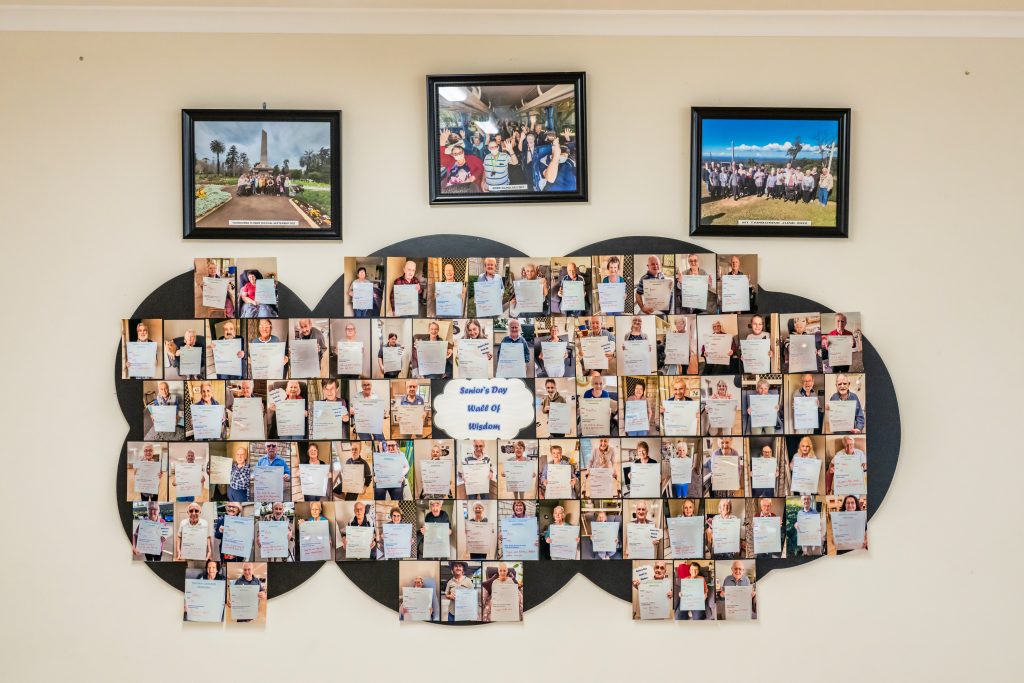 The theme of Seniors Week this year is focused on building connections to combat isolation and loneliness among seniors, something that resonates with Ingenia Gardens residents.
Ingenia Gardens Marsden Community Manager Toni Nehring said her community is intentionally designed to promote connection and social interaction between residents, improving their overall wellbeing.
"The residents here really benefit from being able to live in a community that allows them to build valuable social connections," she said. "That's why so many of our residents choose to move here."
They're not just looking for a house to live in, they're looking for a place where they can build friendships and a sense of community and belonging.

Toni Nehring, Ingenia Gardens Marsden Community Manager
Ms Nehring and her team hosted a High Tea to celebrate Seniors Month, with residents coming together to have some fun, share some laughs and conversation while appreciating the wisdom wall.
"The residents had a blast! It was lovely to have them all together, reflecting on their lived experiences and sharing their pearls of wisdom for the next generation to see," she said.