Ingenia Gardens Taree residents made the long journey on Tuesday 6 September to personally deliver 120 hand-knitted Trauma Teddies to the Westpac Helicopter Newcastle facility.
Trauma Teddies provide care in many ways, from comforting children fleeing bushfires and providing company in a speeding ambulance or helicopter, to welcoming refugee children.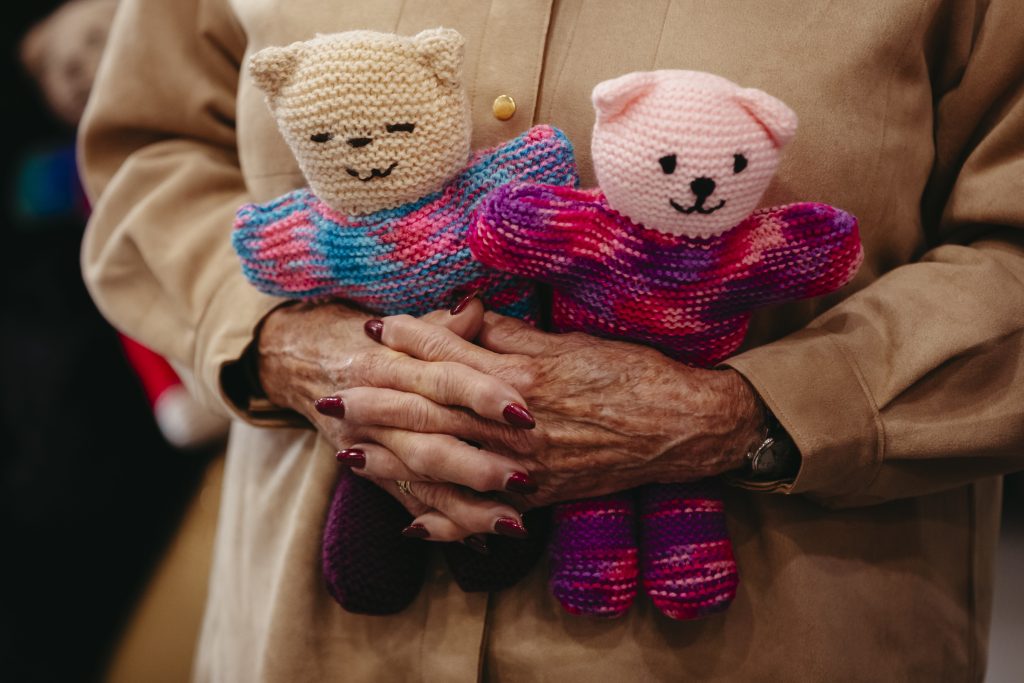 On average it takes around five hours to knit each teddy, but Ingenia Gardens Taree Social Club President Maddie Simmons said it was worth every minute.
"In the end it took us around four months to get the teddies completed! Some of us knitted them, some of us stuffed, some of us sewed them together and some of us packed them away" Ms Simmons said.
"Trauma Teddies play a very comforting role when transporting kids who are sick and injured"

Ingenia Gardens Taree Social Club President Maddie Simmons
"It was a huge group effort, but so worth it – Westpac Helicopter Service were over the moon to receive the donation and I'm very proud of our group for all the hard work. It was great to head down to Newcastle and hand deliver the teddies. One of the other residents here, Betty, has been volunteering with the service for 40 odd years.
"It was a wonderful day for us all – the Westpac team put on a lovely morning tea for us and gave us a tour of a helicopter sitting in the hangar" she said.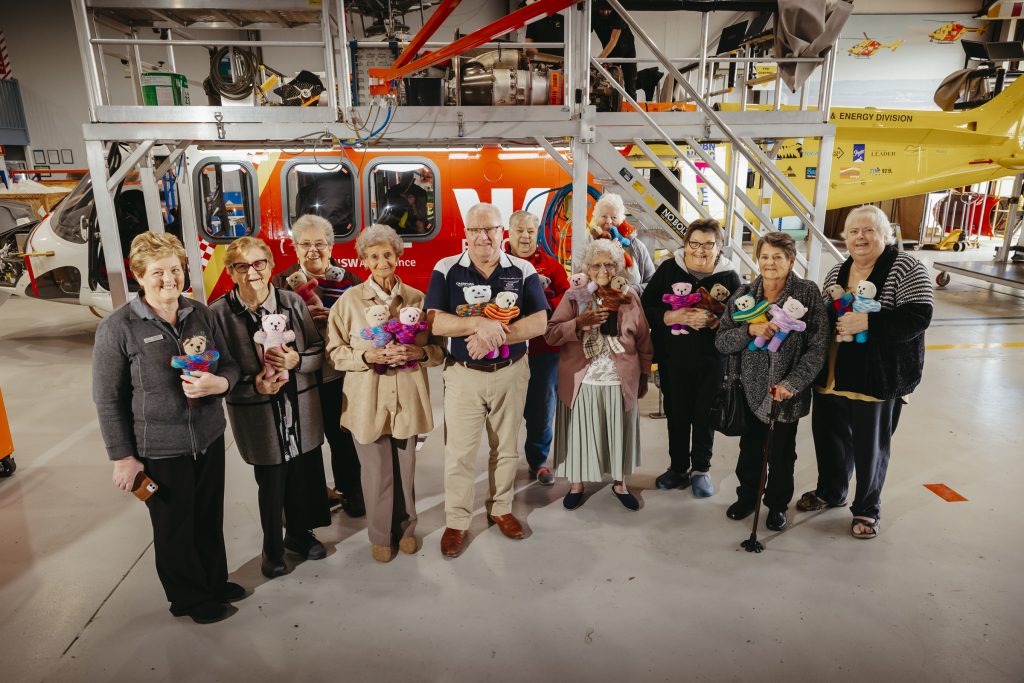 A spokesperson from Westpac Rescue Helicopter Service said they were overwhelmed by the generosity of the Ingenia Gardens Taree residents.
"We are extremely appreciative of the generous donation of 120 hand knitted trauma teddies [which will] be distributed to the three bases at Belmont, Tamworth and Lismore"

Westpac Rescue Helicopter Service Spokesperson
"Helicopters can be quite noisy, and for children it can be daunting seeing strange men and women in flight helmets, especially when mum and dad aren't with them.
As soon as the helicopter crew give them a trauma teddy, things settle down and they're able to draw their attention to the toy, calming them down," they said.
For over 45 years, the Westpac Rescue Helicopter has performed over 80,000 missions – from flights for babies who are just moments old, through to specialist medical treatment or trauma assistance, Search and Rescues in the bush or out at sea, and winch extractions from tough terrain