As Australia's over 65s population continues to grow, recent data has shown 94 per cent of seniors are wanting to continue living independently for as long as possible[1].
Ingenia Gardens Geelong residents Gwenda Gaffney, Brenda Bracken, and Ellen Ryan are fans of the security and independence they have enjoyed during their 15 years (and counting) of living in the seniors' rental community.
At 66, Gwenda Gaffney decided to downsize from her large house and property after a series of car accidents made it difficult for her to look after the home and land.
Now aged 80, she credits her community for supporting her to age in place.
"My property was large and had a big house on it with a little unit close by. Although the unit had disability access, I just needed to downsize to something more manageable and less stressful on my body."
I'm glad I moved here. I have a good group of friends; we often go to the community room and do all sorts of things like painting and dancing – it's great for the mental health side of things and staying social.

Gwenda Gaffney
In 2007, Brenda Bracken also moved to Ingenia Gardens for the freedom and security of living in a community which allowed her and her husband to travel around Australia worry-free.
My husband and I would often visit family up in Queensland for weeks at a time, so we moved here, where we were able to leave without worrying about maintaining the yards or something happening to our home in our absence.

Brenda Bracken
Ms Bracken's husband passed away 12 years ago and she is grateful they moved to the community when they did, due to the support she received through that difficult time.
"My old neighbours weren't really around much which makes me appreciate the company I have living at Ingenia Gardens." she said.
Fellow resident, Ellen Ryan agreed, crediting the security of her community for keeping her around so long.
I feel very safe and happy living on my own here. It's a great community and it's comforting knowing I have people close by and a Community Manager to go to if I ever need anything.

Ellen Ryan
Jimmy Harold is one the longest standing residents of Ingenia Gardens Seville Grove and credits his community for allowing him to age in place with ease.
At 73, Mr Harold downsized from his three-bedroom home to his Ingenia Gardens residence after the loss of his wife.
Living here has really helped me stay independent. I've had offers from my son to move in with him, but I enjoy the freedom and independence this place provides me and don't want to leave.

Jimmy Harold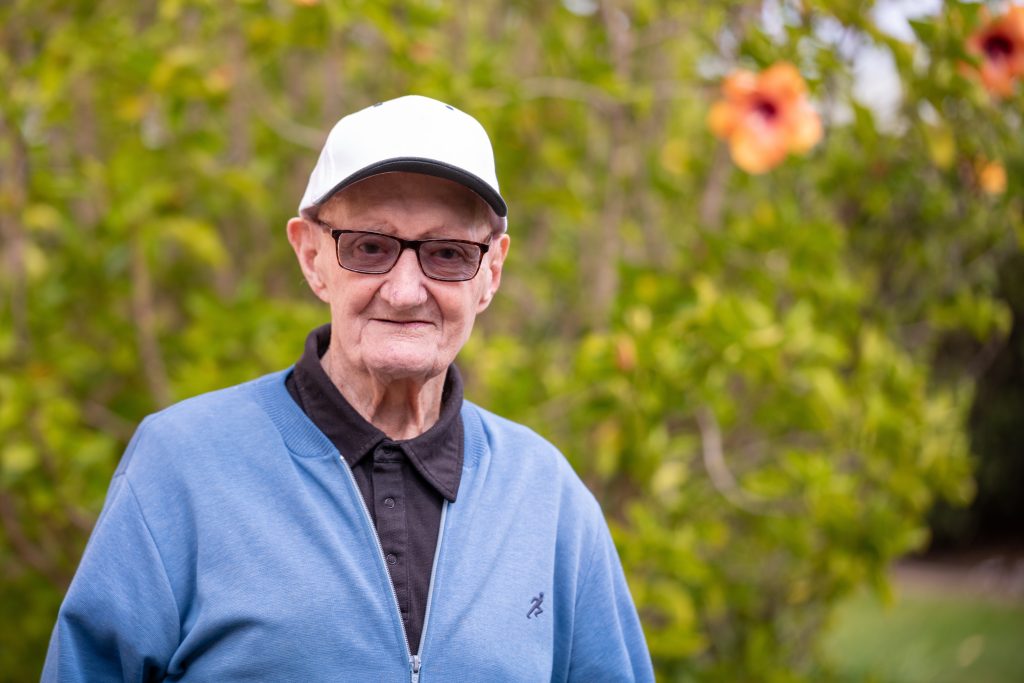 After suffering a stroke shortly after his move, Mr Harold was grateful for the community's support and care as he recovered.
"Everyone here looked after me. The community manager was always checking on me and my neighbours would kindly pop their heads in.
Now aged 88, Mr Harold says his fellow residents are what makes the community great. "I've noticed everyone in the community will take care of each other – it a very friendly place to live."
Community Manager Heather Edmondson said that Ingenia Gardens is intentionally designed to support residents like Mr Harold who wish to stay as independent as possible.
Like Jimmy, our residents appreciate the low-maintenance living and the community vibe, but with the knowledge there is extra support they can tap into if their needs change.

Our Ingenia Connect program is one way we support our residents to live independently and confidently in their homes for as long as possible

Ingenia Gardens Seville Grove Community Manager Heather Edmondson
"Many of our residents come to us in their 60's and 70's and hope – as do we – that they'll be living here for many years to come."
---
[1] https://www.seniors.com.au/documents/australian-seniors-series-quality-of-life-2022-whitepaper.pdf