Happy Anniversary to Allan and Pat who celebrated their 64th wedding anniversary with family on a recent trip to Airlie Beach, Queensland.
Travelling to the sunshine state to meet their great granddaughter "Lucy", it was a big family get
together and a chance for family to surprise Allan and Pat with celebrating their anniversary.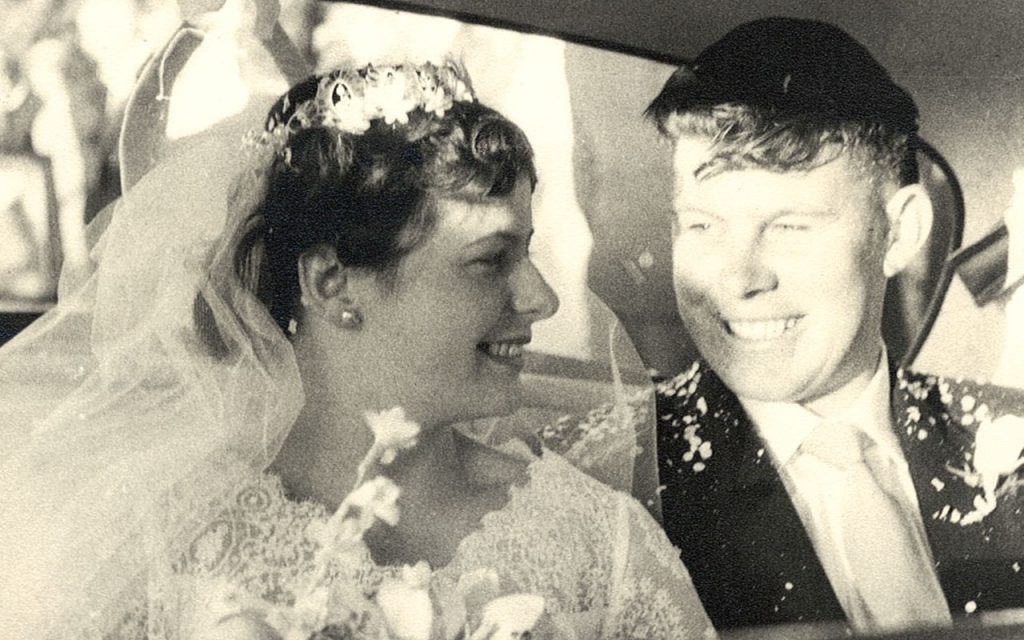 Together 68 years in total, Allan and Pat met when his friends organised a night out for a bit
of dancing. Allan remembers it fondly.
"Pat and I got on like a house on fire and we were swept off our feet with dancing and each other!"
When Allan was asked what their secret to a happy marriage is, he said
Join us in wishing Allan and Pat many more happy years to come!